Peter Neyens joins 47 Degrees to work on Scala Exercises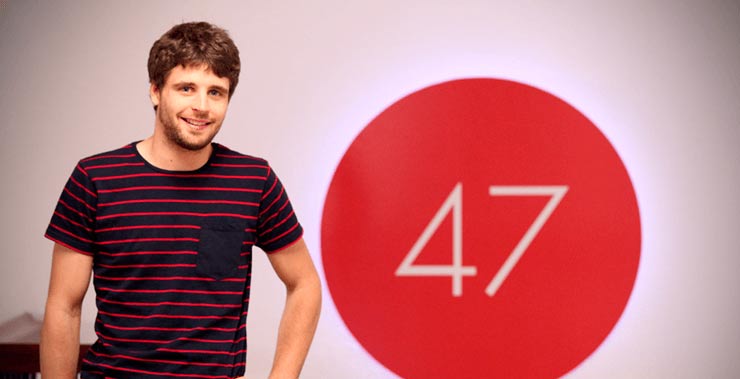 We'd like to welcome Peter Neyens to the 47 Degrees team! We're thrilled to have him join us from his hometown of Genk, Belgium for a few months as an intern working on Scala Exercises and other assorted projects.
Peter's introduction to programming began when he started experimenting with building websites and adding dynamic features; leading him to attend Hogeschool PXL where he learned PHP and Java. In 2014, he participated in the Open Summer of Code organized by Open Knowledge Belgium mostly focusing on open data. At the suggestion of a wise friend, he started building a web application using Scala and Play Framework, catapulting him into the world of Functional Programming. Peter will graduate with his Bachelor's Degree in Applied Computer Science with a focus in Application Development in January.
His expanding interest in FP languages resulted in his attendance at the 2015 and 2016 Scala World conferences. This year he attended talks by Raúl Raja and Noel Markham which ultimately resulted in his internship at our office in Cadiz, Spain. In addition, Peter is a contributor to Typelevel Cats, a project to which he was added as a maintainer this Summer.
During his spare time, Peter enjoys hiking and climbing (both indoors and out), activities he gained experience in during his long tenure as a member of the Scouts of Gidsen Vlaanderen. More recently, Peter ventured to the Alps with some friends to complete an introductory alpine course where they learned to traverse glaciers and rescue people from crevasses. Skills that have secured him a spot on our team should we ever attempt any of the Seven Summits, or Mount Rainer near our Seattle headquarters.
We know that Peter is going to make big waves in the community with the work he's already tackled and we look forward to seeing what the future holds for him. You can find Peter on Github and Twitter.
---
About Scala Exercises:
Scala Exercises is an open source project for learning different technologies based in the Scala programming language. Learn, play, and contribute at Scala-exercises.org.