What To Do With Your Kids While You're Working From Home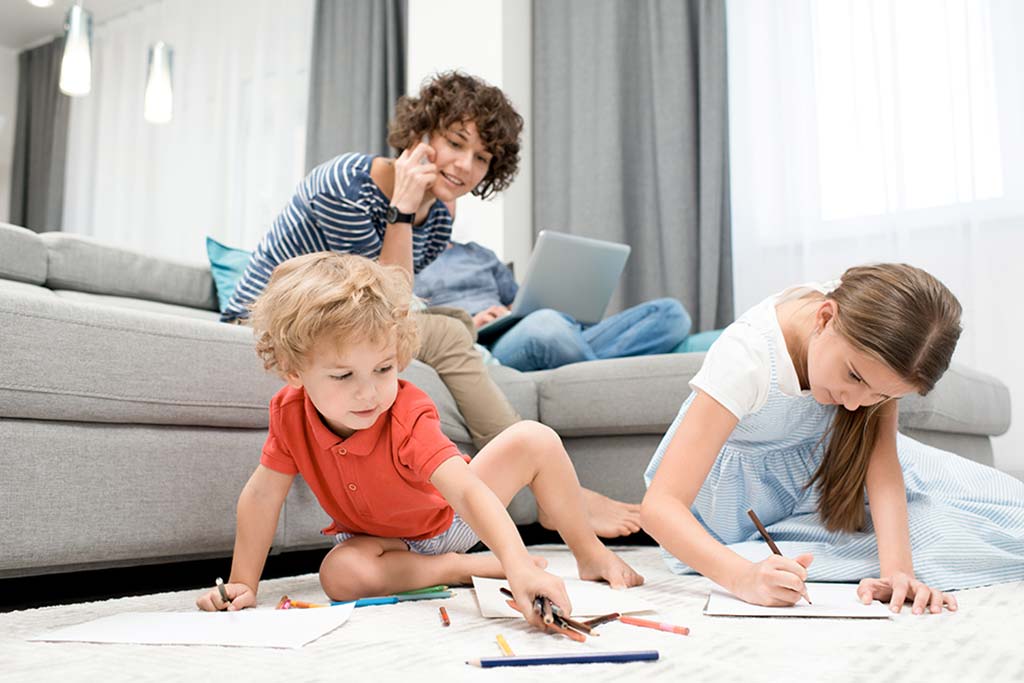 The current coronavirus global health crisis has people around the world adapting to the necessity of working from home. And with many schools and childcare businesses closed to help prevent the spread of COVID-19, parents are facing the added challenge of having their children home during the day; that is, having kids with them in the workplace.
Working remotely presents its own set of challenges. But challenges for these workers are compounded when kids are added to the mix. So what do you do with your kids while you're working from home to keep them occupied so you can stay productive? Here are some suggestions offered by members of our team who are currently dealing with this challenge:
How To Keep Your Kids Occupied While You Work From Home
Educational Activities
There is a wealth of online learning platforms out there. And, in response to the current situation, many platforms that normally charge a fee have made educational resources available free of charge.
Video Content
PBS KIDS Video — The PBS KIDS Video app provides parents and kids with free access to thousands of videos and full episodes from top PBS KIDS series. As PBS explains, "The app provides a safe, child-friendly viewing experience for all ages." PBS KIDS also recently launched a new free weekday newsletter that offers activities and educational games for kids ages 2-8.

The Kids Should See This — Video site The Kids Should See This offers its collection of 4,300+ kid-friendly videos free of charge. The content is parent-friendly too. The site describes, "TKSST champions smart STEAM, history, and culture-focused content by museums, organizations, and creators who celebrate curiosity, collaboration, creativity, critical thinking, problem-solving, kindness, and other essential themes for all ages.""
Virtual Field Trips
Yellowstone National Park — The National Parks Service provides a fun way to explore some of its parks, including Yellowstone National Park, with virtual tours.

Google Arts & Culture — With Google Arts & Culture, your kids can explore museums around the world!
Other Activities
Lots of media outlets are compiling lists of suggestions for keeping kids busy during the current health crisis. Here is a small selection of those with some pretty good ideas:
It's certainly an unusual and challenging time for everybody right now. We're all learning together as we adapt to the situation presented to us. So don't feel bad if your kids occasionally interrupt your video meetings, and, likewise, don't judge other parents whose kids interrupt meetings. As we adjust our lives to deal with this global health emergency, have patience with your remote-working colleagues, know that everybody could likely use some extra kindness right now, and remember that we're all in this thing together.
Have a great resource that didn't make the list? We'd love to hear it! Let us know on Twitter.