History and ideology
47 Degrees is a global consulting firm specializing in functional programming. Our team is comprised of a unique set of individuals, specializing in their own respective fields of development. Since 2010, we have used our expertise to build, deploy, and innovate applications for our clients and internal projects. We're active community members whether we're organizing or sponsoring events, speaking at conferences, or creating open source projects for the benefit of the ecosystem. Our team is spread across two continents but unified by a single desire to create amazing experiences for our clients.
Our story began with four friends and former co-workers conversing over beers in Seattle, Washington. It was clear that between the four of them, they had what it took to become their own bosses. Backed with years of experience in the engineering and design fields, 47 Degrees was born. Whoever had an open table or kitchen counter space that day became the official office, until we finally moved into a small office space in the neighborhood of Ballard.
At it's initial conception, our company focused heavily on location-based mobile applications and adopted the name 47 Degrees to represent the location of our original headquarters on the 47th Parallel North. You can read more on that here: The Significance of 47
In 2013, we began to see a heavy demand for more web-oriented applications and shifted our focus to highlight our skills as backend system engineers to meet that growing need.
Today, our company has grown exponentially in size, with offices in Seattle, Washington, Cádiz and Madrid, Spain, and London, UK.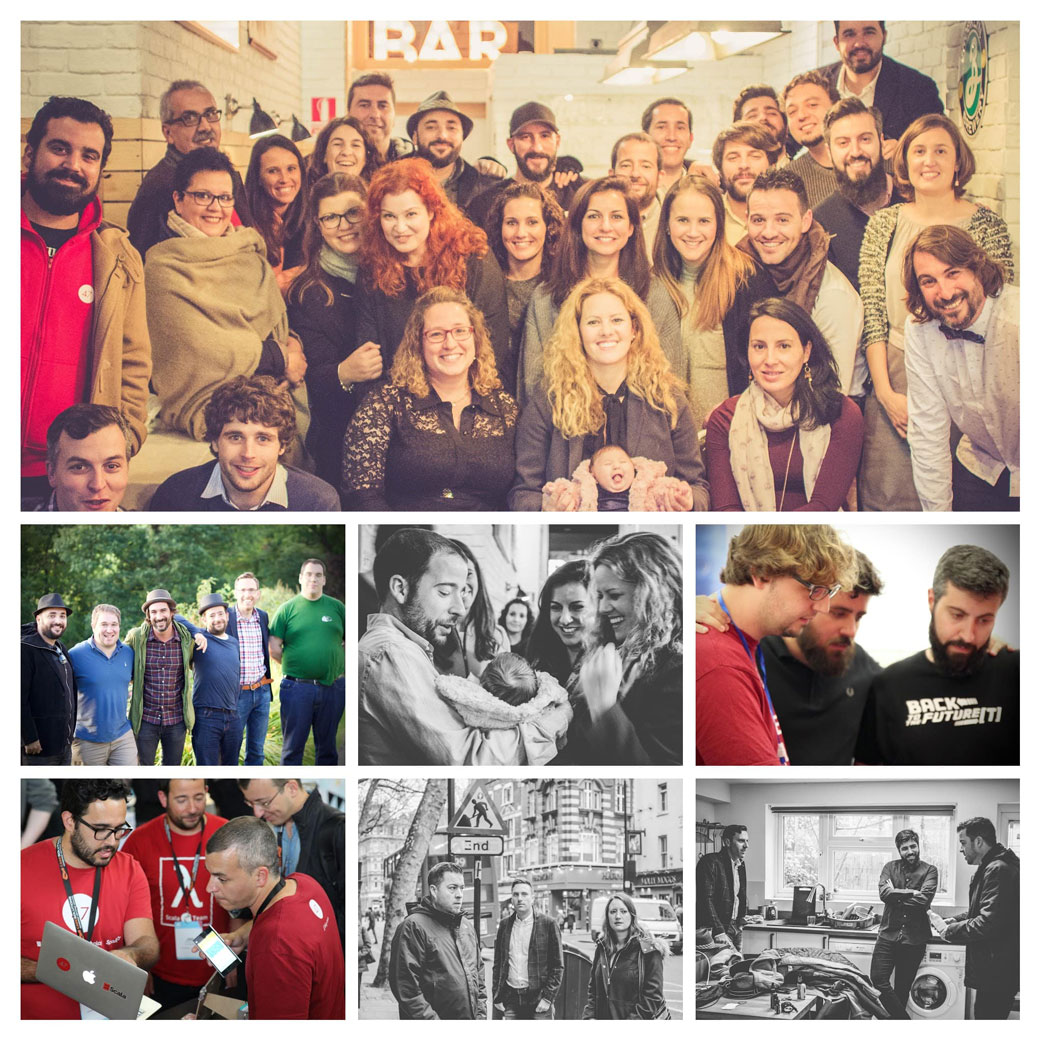 Lifestyle
We're serious about the quality of our work, but that doesn't mean we've lost our sense of humor or desire to have fun either. Whether we're hitting up a Sounders match or grabbing drinks in Seattle, enjoying Barbecues and pool parties in Spain, or watching Football matches in a pub in London, we're always managing to have a good time.