History and ideology
47 Degrees is a global consulting firm specializing in functional programming. Our team is comprised of a unique set of individuals, specializing in their own respective fields of development. Since 2010, we have used our expertise to build, deploy, and innovate applications for our clients and internal projects. We're active community members whether we're organizing or sponsoring events, speaking at conferences, or creating open source projects for the benefit of the ecosystem. Our team is spread across three continents but unified by a single desire to create amazing experiences for our clients.
Our story began with four friends and former co-workers conversing over beers in Seattle, Washington. It was clear that between the four of them, they had what it took to become their own bosses. Backed with years of experience in the engineering and design fields, 47 Degrees was born. Whoever had an open table or kitchen counter space that day became the official office, until we finally moved into a small office space in the neighborhood of Ballard.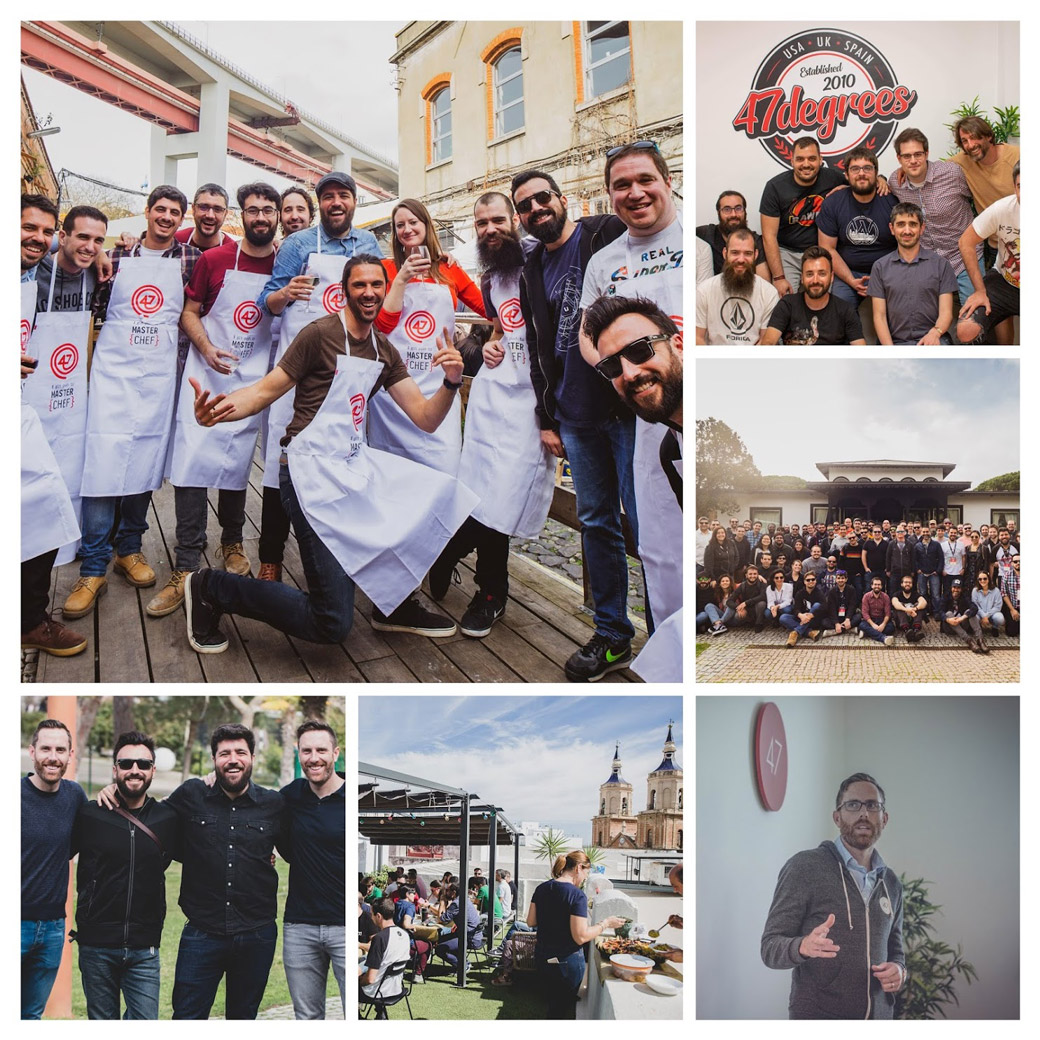 At it's initial conception, our company focused heavily on location-based mobile applications and adopted the name 47 Degrees to represent the location of our original headquarters on the 47th Parallel North. You can read more on that here: The Significance of 47
In 2013, we began to see a heavy demand for more web-oriented applications and shifted our focus to highlight our skills as backend system engineers to meet that growing need.
Today, our company has grown exponentially in size, with offices in Seattle, Washington, Cádiz and Madrid, Spain, London, UK, and Bogotá, Colombia.
Our Values
Transparency We believe in transparency in all aspects of our workplace. We believe that our team is a unit and as such, we share quarterly reports on every aspect of the business from sales and revenue, project road-maps, marketing, and team growth. In addition, we host monthly office hours and encourage the team to ask any questions they might have, address any concerns, and speak freely about relevant topics or projects.
Diversity While our team is not as diverse as we'd like it to be, we're actively working on changing this on a daily basis. We've got a wonderful mix of people from very different backgrounds and lifestyles and we're looking forward to further diversifying and learning from each other. We also believe in actively investing in, and improving inclusion and diversity initiatives throughout the tech community. We believe that respect is the glue that holds us together.
Commitment It's the foundation of our business. Our team members commit, both on an individual and a group level, with our clients. We don't believe in simple consulting; we take things a step further by analyzing the root of the issues our clients are facing, providing solutions, leveling up their teams where needed, and making sure they're set up for current and future success.
Sharing We believe in community. Whether that takes the form of our deep investment in creating, maintaining, and contributing to open source, organizing community events, or how we behave, it's a pillar of our identity. Both internally, and externally, we believe in breaking the barrier between departments and helping each other learn and better understand new skills, topics, and projects.
Advocacy We don't just jump on the latest trends, we choose to focus on technologies that help us solve real-world industry issues. We believe in promoting these tools and advocating for adoption on both project and enterprise levels.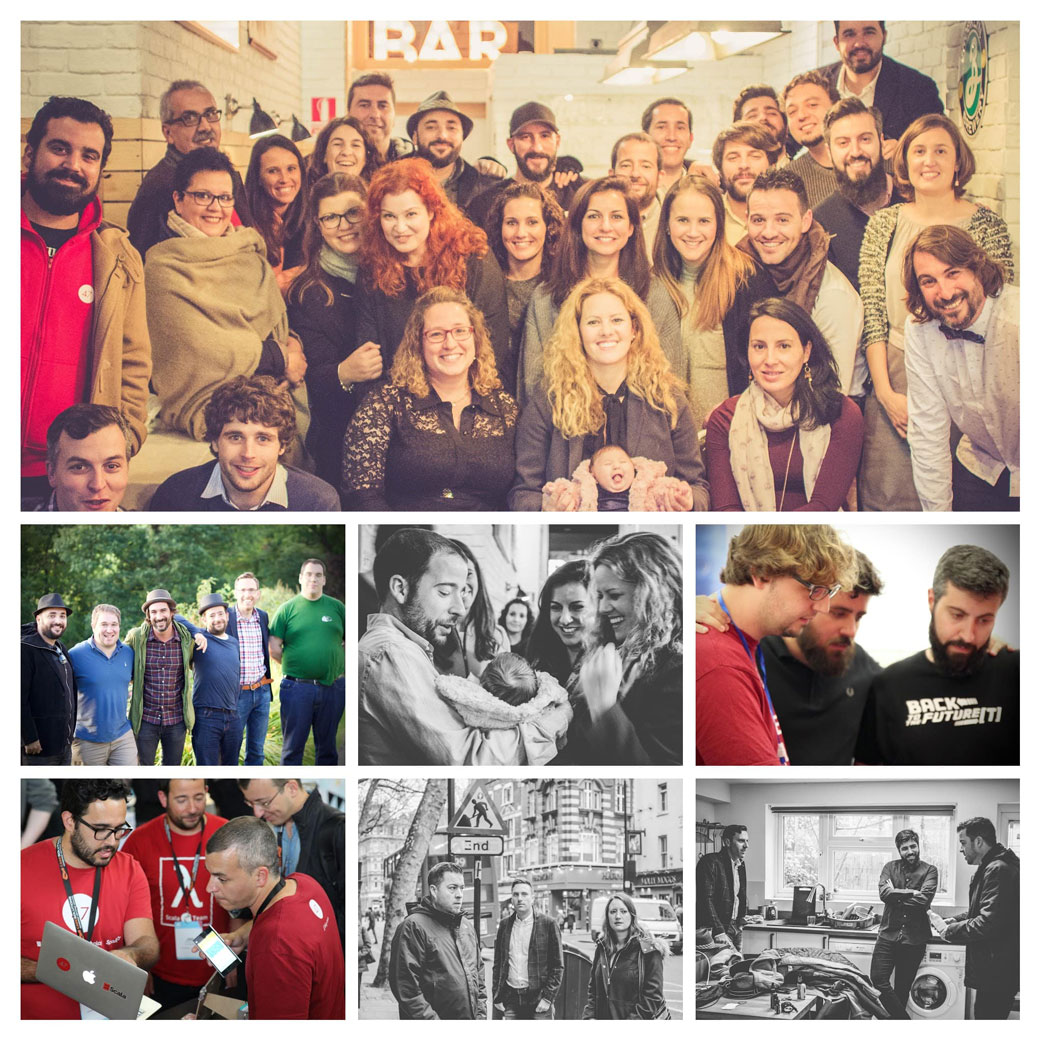 Lifestyle
We're serious about the quality of our work, but that doesn't mean we've lost our sense of humor or desire to have fun either. Whether we're hitting up a Sounders match or grabbing drinks in Seattle, enjoying Barbecues and pool parties in Spain, or watching Football matches in a pub in London, we're always managing to have a good time.