Timeline
A brief glimpse into some key events in our history.
The History of 47 Degrees
From a living room startup to a global consultancy.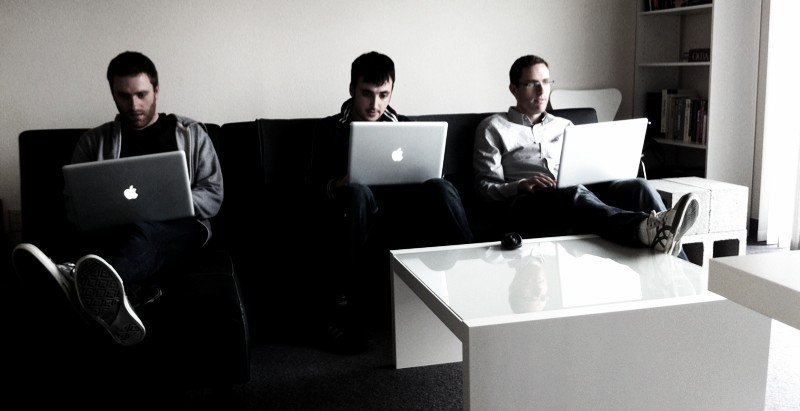 September 7th, 2010
47 Degrees is founded in Seattle
47 Degrees is forms as a mobile development company with a focus on geolocation applications. The company was named after the 47th parallel north, the latitudinal line of Seattle, Washington.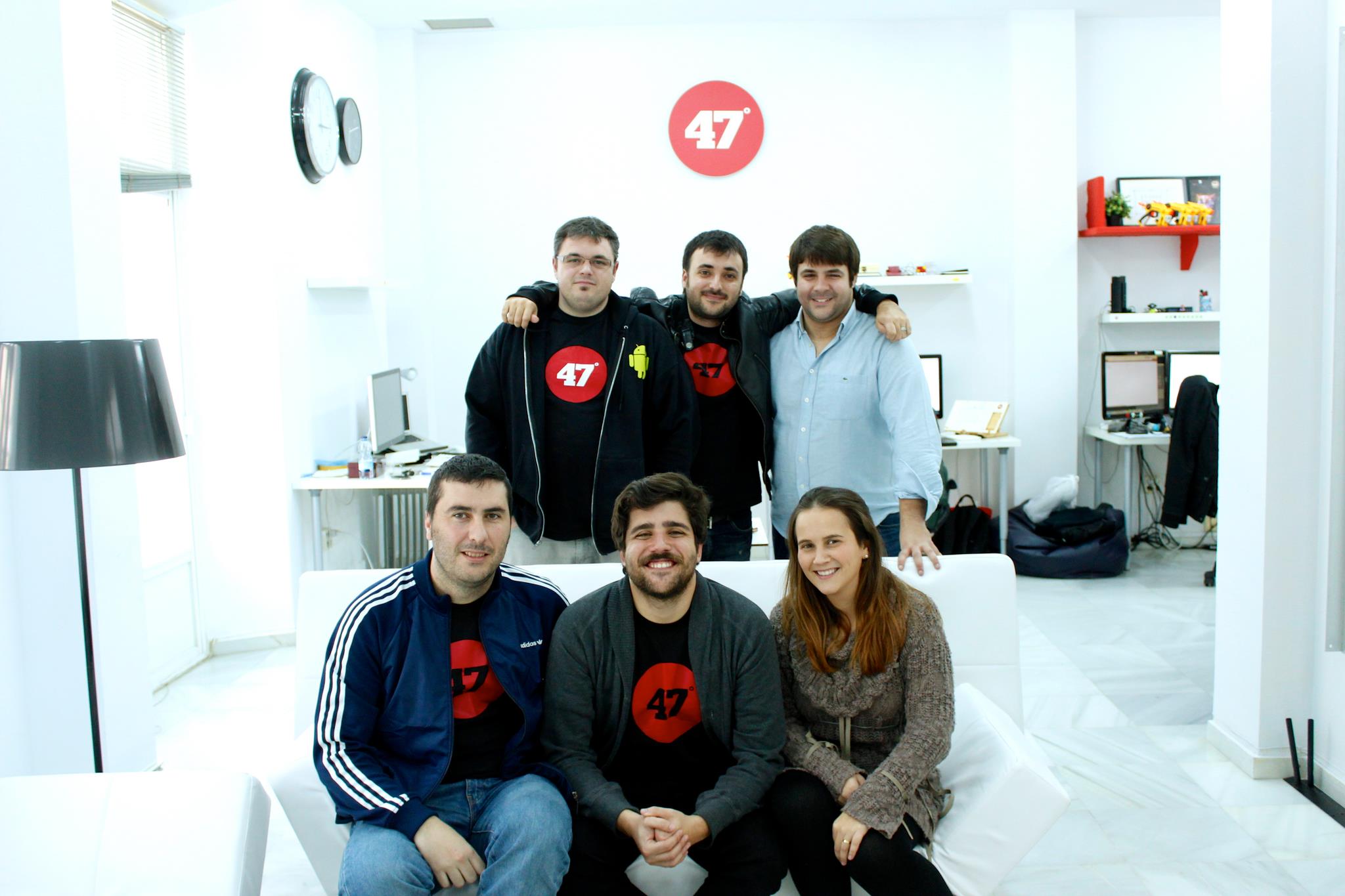 August 12th, 2011
47 Degrees expands to Spain
Our second office opens in San Fernando, Cádiz in Spain allowing two of our founders to be closer to their families.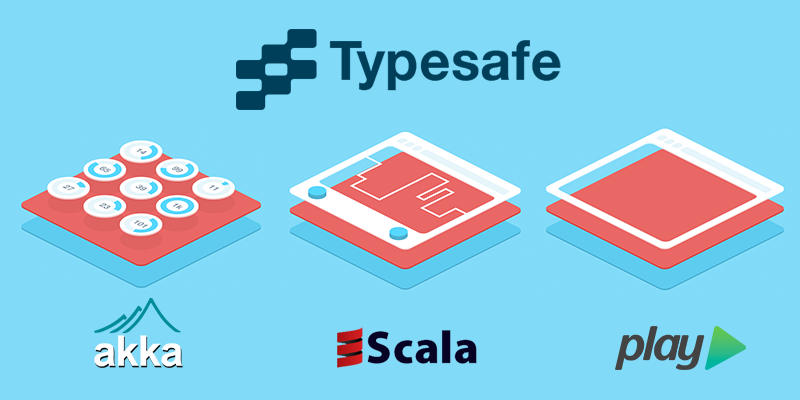 June 1st, 2013
Official Typesafe Service Partner
47 Degrees officially becomes a Typesafe Service Partner (Now Lightbend) as a part of our growing focus on the Scala programming language and related technologies, and to expand service offerings outside of mobile.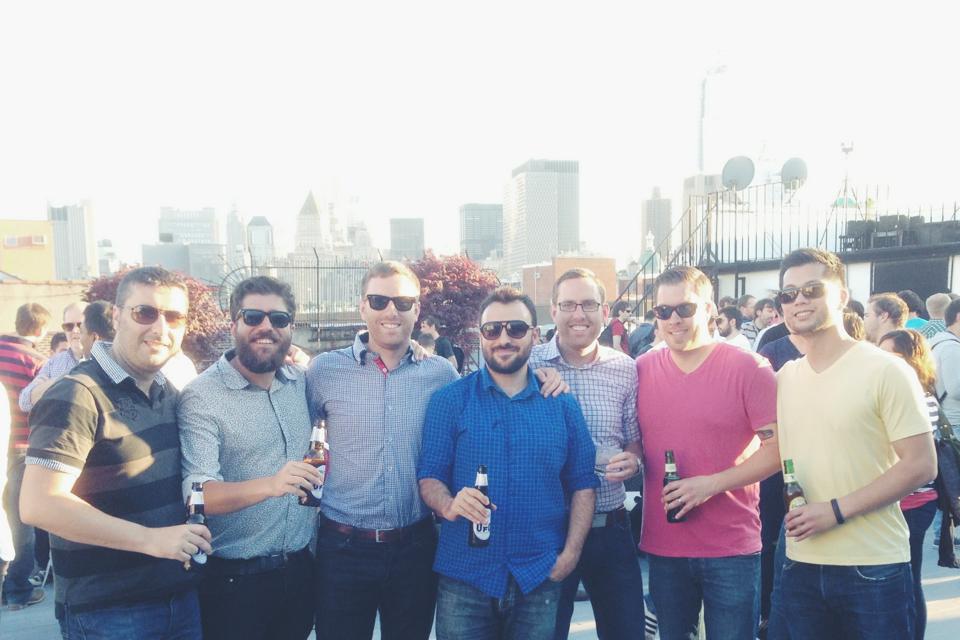 June 14th, 2013
47 Degrees Sponsors Scala Days
Our team from Seattle and a few members from Spain meet in New York City for the company's first Scala Days conference as Gold Sponsors.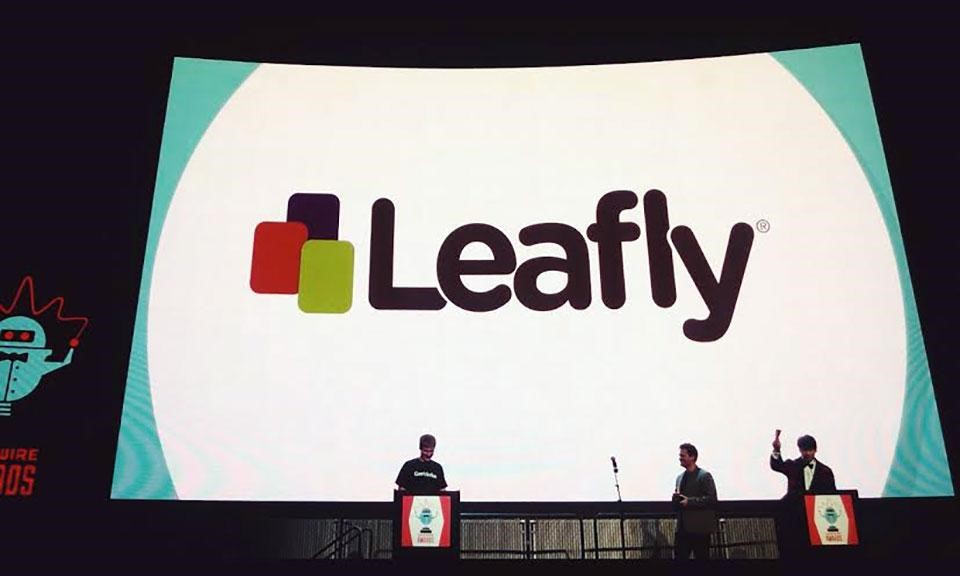 May 8th, 2014
Leafly wins App of the Year
The Leafly App, a client project which was designed and built by our team, wins the 2014 App of the Year from Geekwire.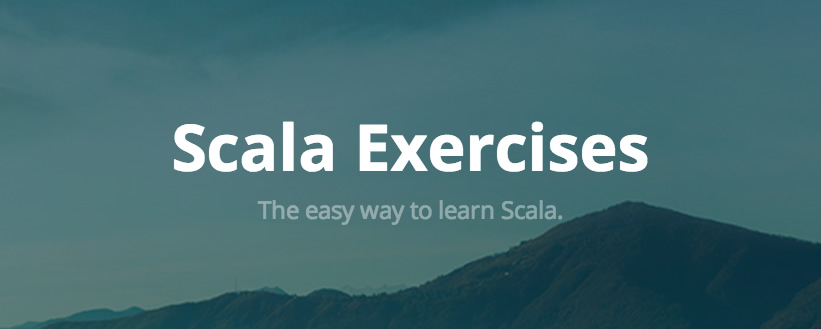 February 26th, 2015
Scala Exercises launches
47 Degrees launches a gamification platform for learning different libraries in the Scala ecosystem. Scala Exercises quickly becomes one of the most widely used Open Source e-learning platforms in the community.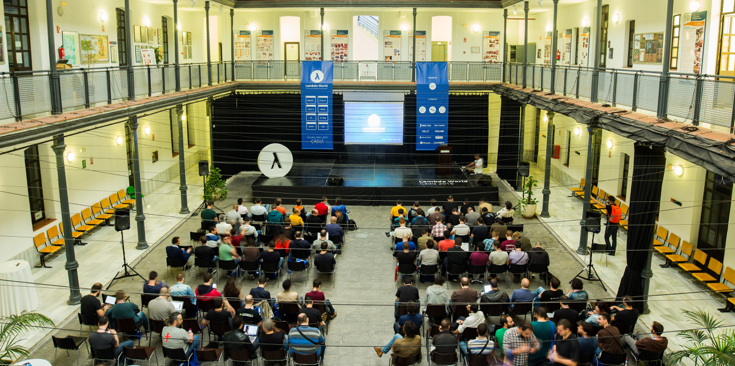 October 26th, 2015
Lambda World is born
The first edition of Lambda World, organized by 47 Degrees, brings nearly 150 functional programming enthusiasts together in Cádiz, Spain for talks, workshops, and networking.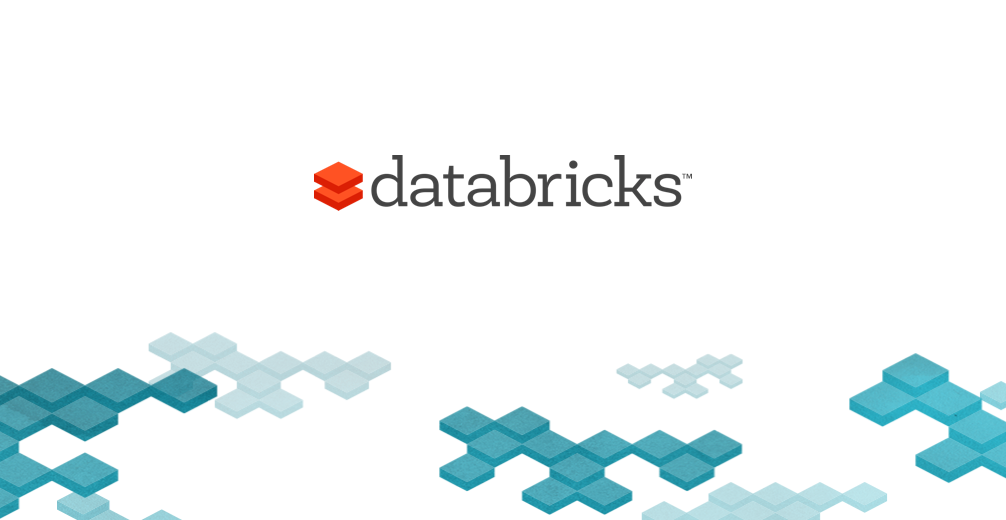 October 28th, 2015
47 Degrees Partners with Databricks
47 Degrees becomes a certified Spark system integrator and consulting firm as a featured partner of Databricks.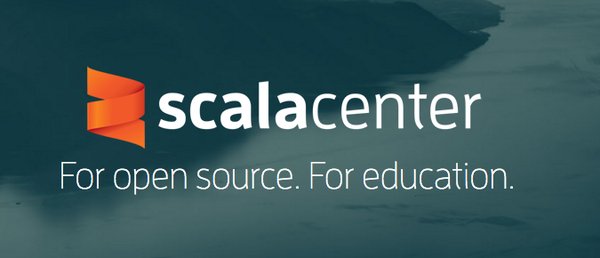 April 5th 2016
47 Degrees joins the Scala Center's advisory board
47 Degrees joins founding members IBM, Verizon, Lightbend, Nitro, and Goldman-Sachs on the Scala Center's advisory board.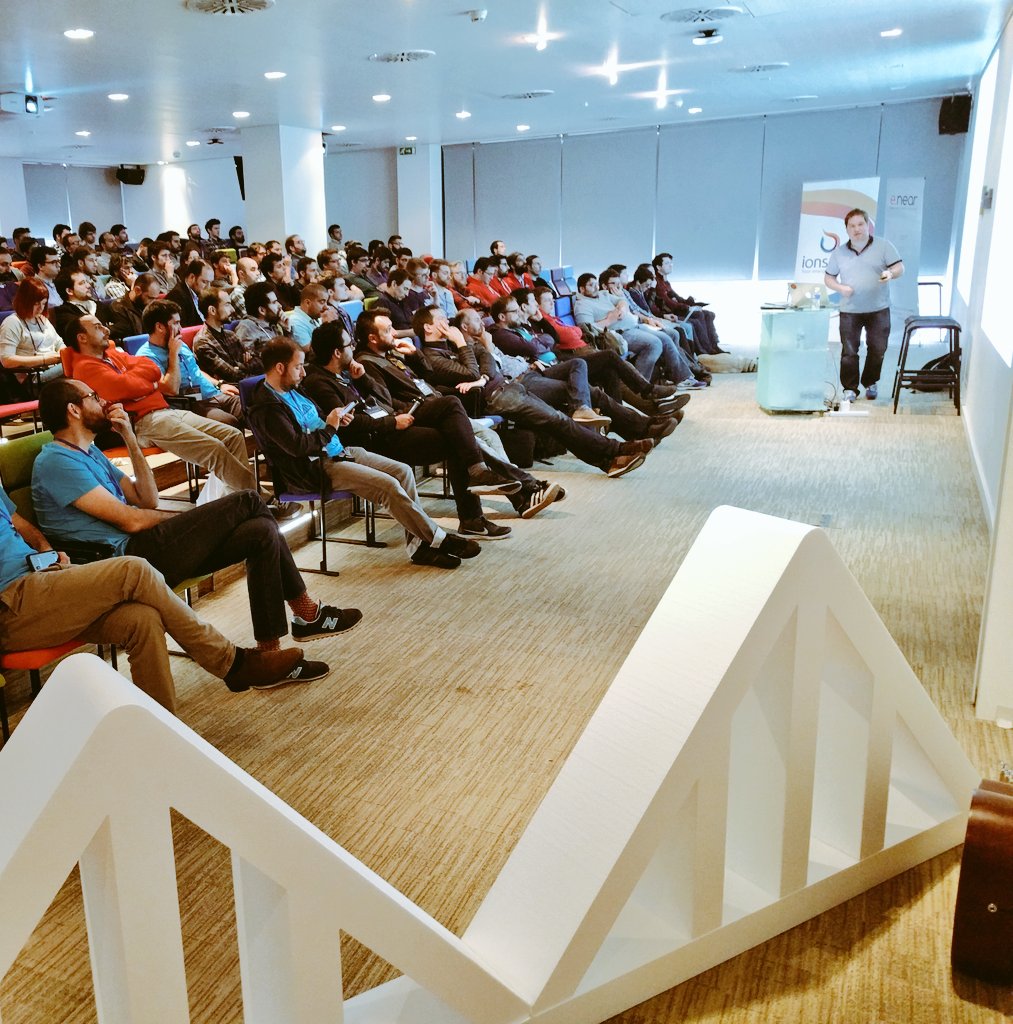 April 9th, 2016
LX Scala is born
After connecting with the Scala community of Portugal, we decided to host a simple Meetup in the area. LX Scala grew into the first conference focused on the language on the Iberian Peninsula. After a few years, we passed the torch on to a local Portuguese consulting firm, E.near.
May 3rd, 2016
47 Degrees Partners with Confluent
The company partners with Confluent, founded by the creators of Apache Kafka, as a Consulting and System Integrator Partner.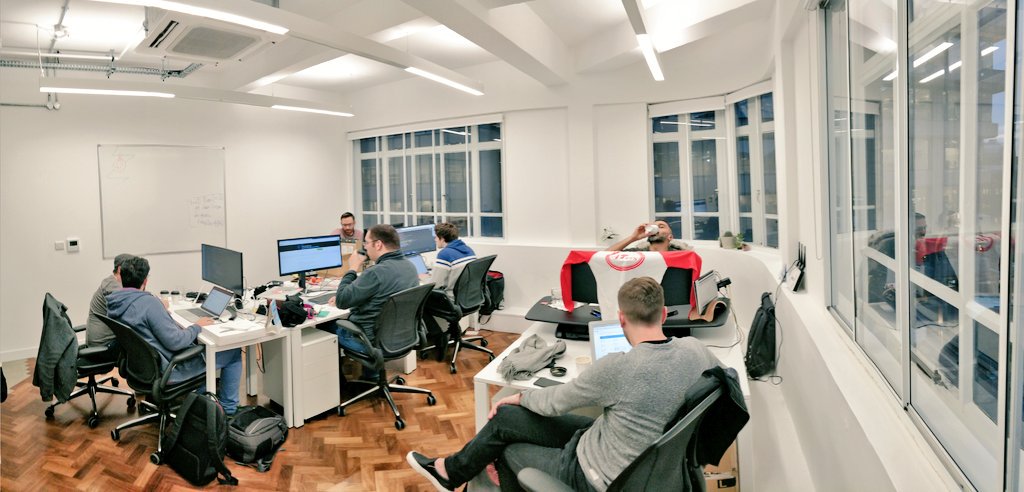 September 1st, 2016
47 Degrees expands to London
Our first office in the UK opens with a focus on expanding business in the EMEA.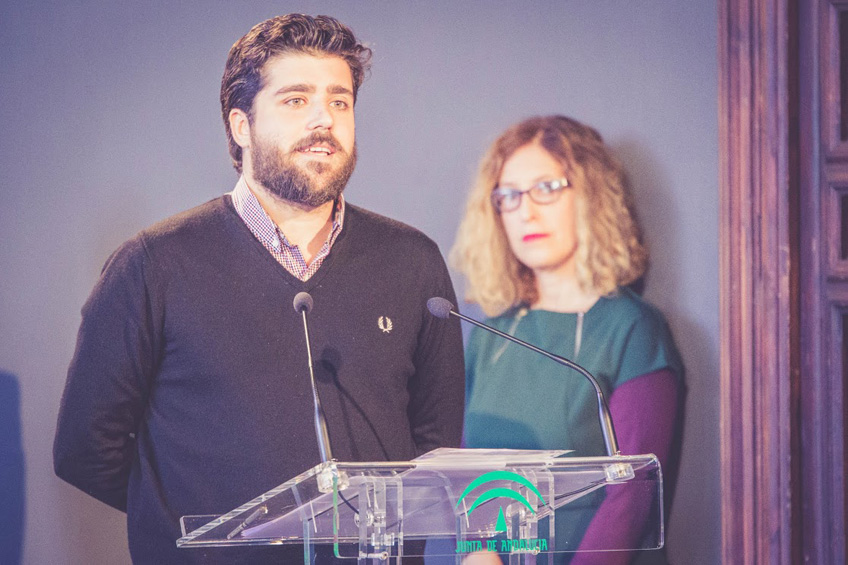 December 21st, 2016
Economy and Employment Award
47 Degrees receives the Award in the field of Economy and Employment at the 2016 Premios Andalucía Joven by the Andalusian Youth Institute (IAJ).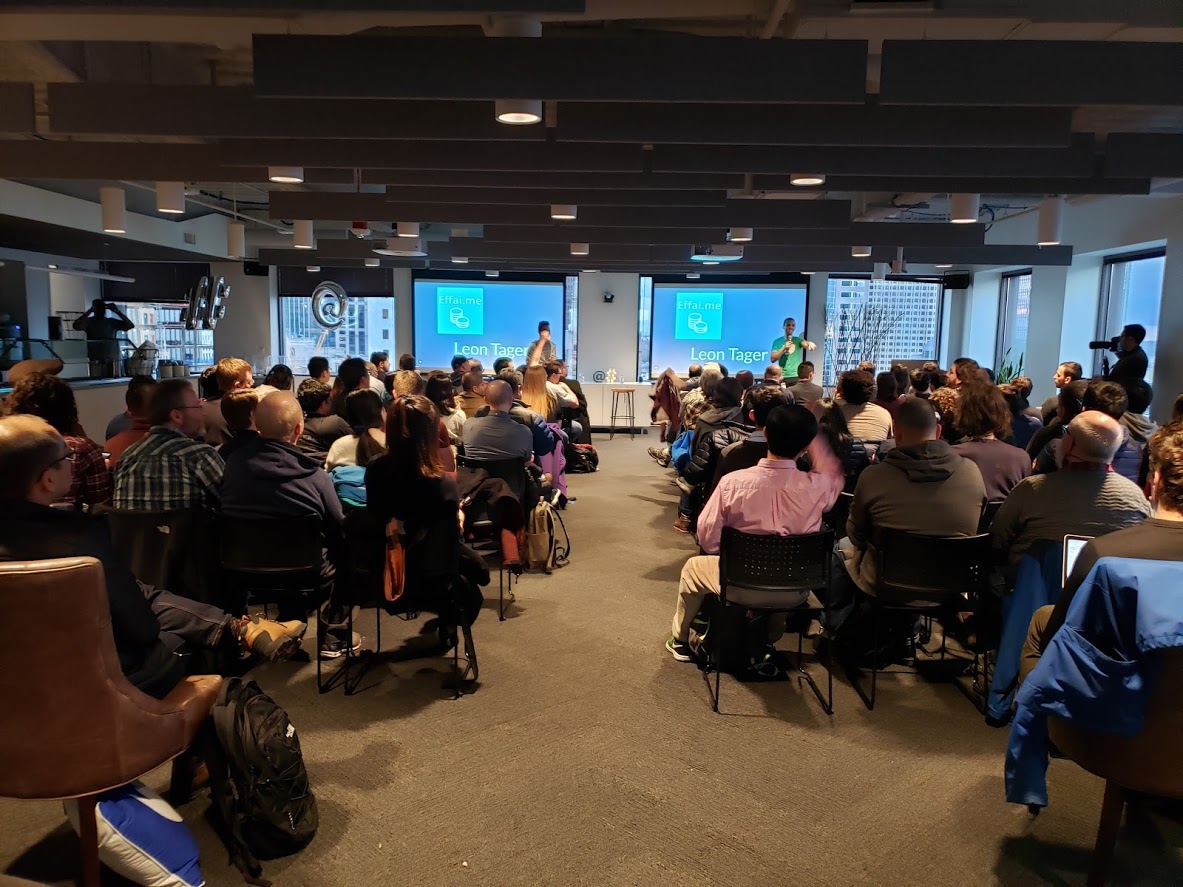 October 24th, 2017
Scala at the Sea Takeover
47 Degrees takes over the organization of Scala at the Sea, the largest Scala Meetup in the Pacific Northwest and the 5th largest in the World.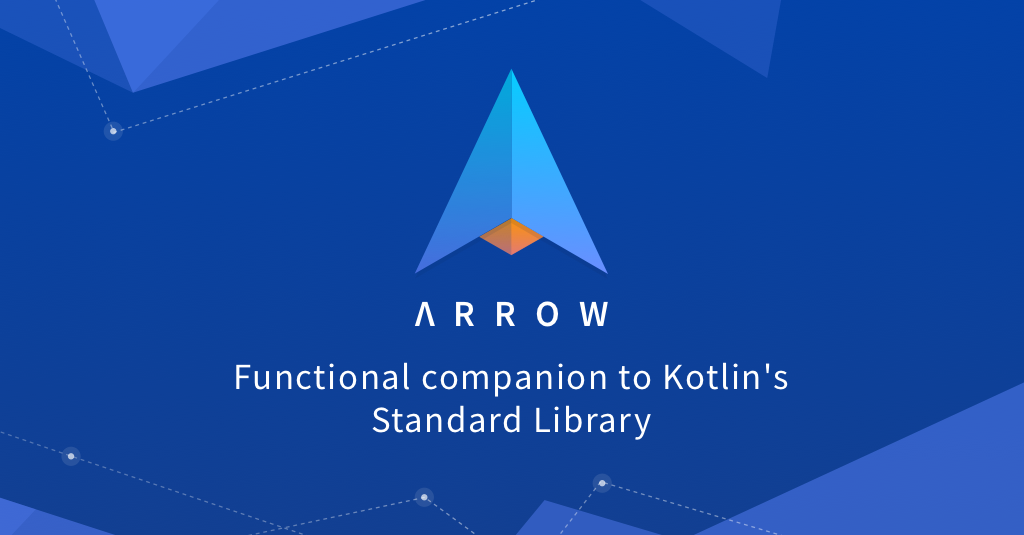 January 15th, 2018
The Λrrow library for Kotlin launches
Λrrow is a functional programming library for the Kotlin programming language born from the fusion of the KΛTEGORY and funKTionale libraries.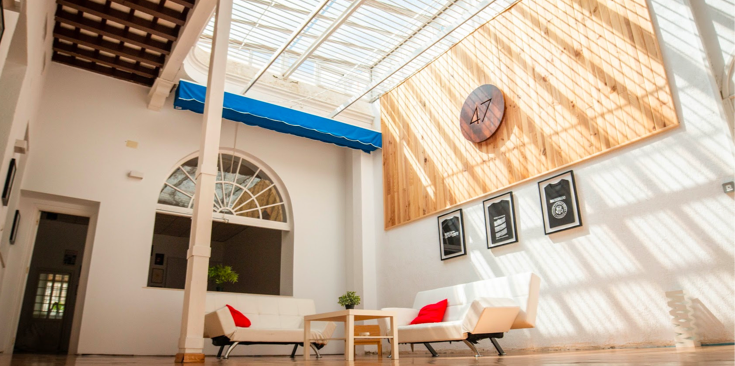 February 1st, 2018
New office in San Fernando
Due to a steady rate of growth, the team in San Fernando moves to a larger office downtown.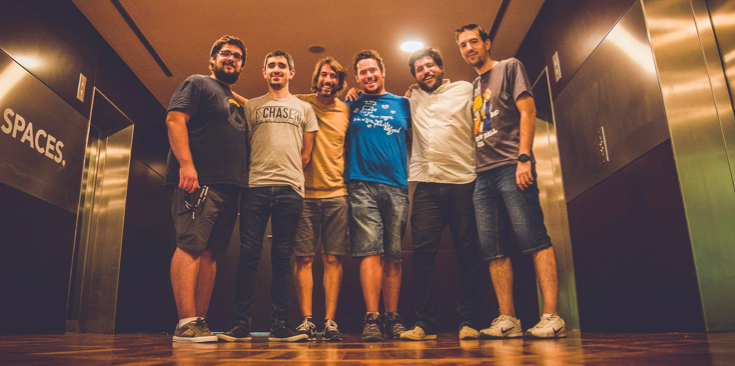 May 1st 2018
47 Degrees expands to Madrid
Our footprint in Spain expands as we open our fourth office, located in Madrid.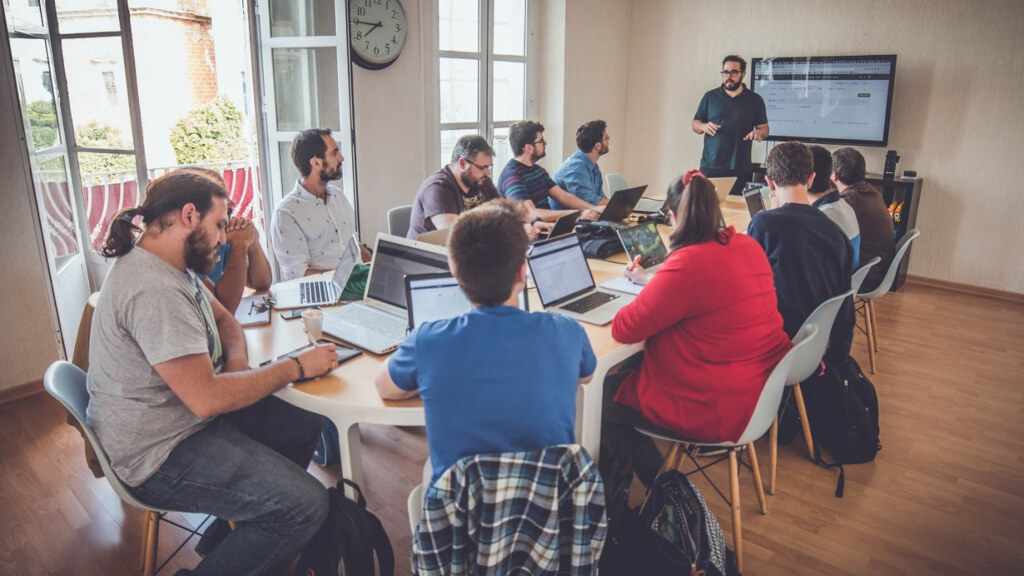 June 10th 2018
The 47 Degrees Academy launches
In order to support our local programming communities, we decide to create the 47 Degrees Academy, a program to provide free Functional Programming workshops through grants.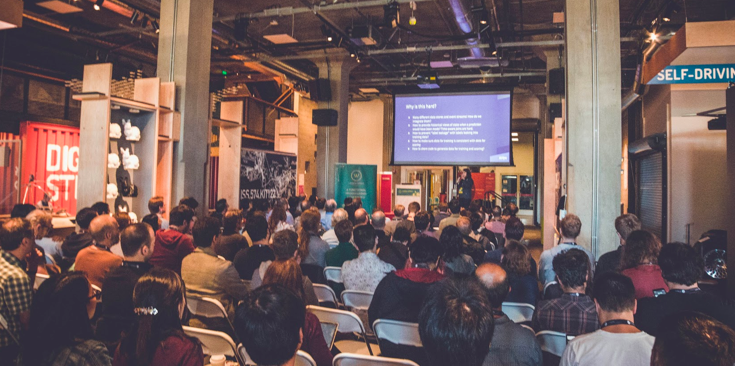 September 17th 2018
First Lambda World Seattle
After organizing the biggest Functional Programming conference in Europe for four years in a row, the second location of Lambda World launches in Seattle, Washington.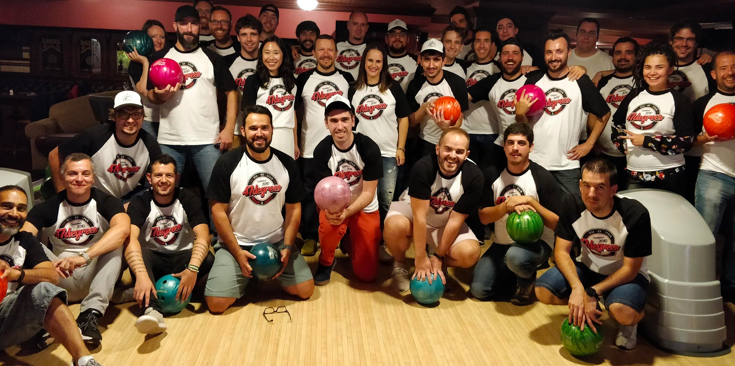 October 20th, 2018
First 47 Degrees Retreat
In combination with Lambda World, the entire 47 Degrees team came together in Cádiz, Spain for a week of bonding, working together, and fun.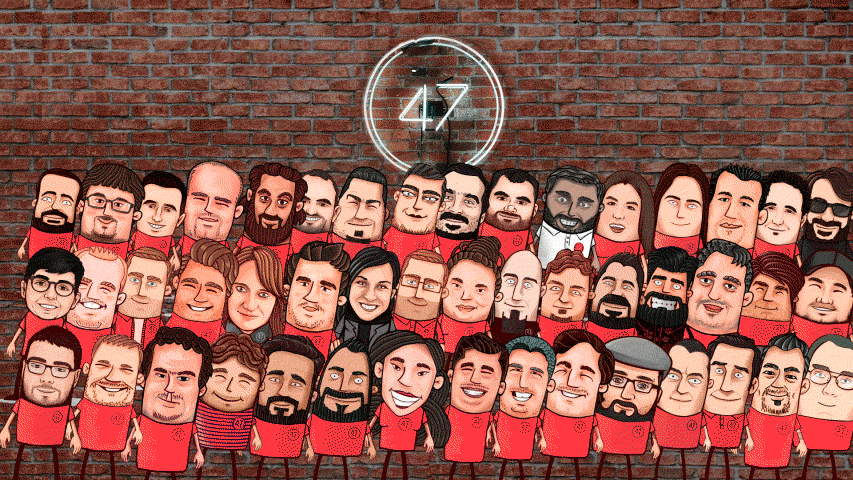 April 1st, 2019
Our team surpasses 47 members!
Our team grows larger than our name.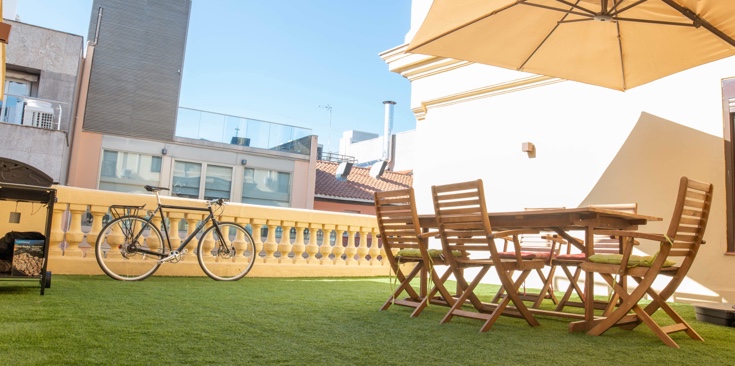 May 25th, 2019
New office in Madrid
Our team in Madrid has grown out of our first office there, we're happy to be settled into our new digs downtown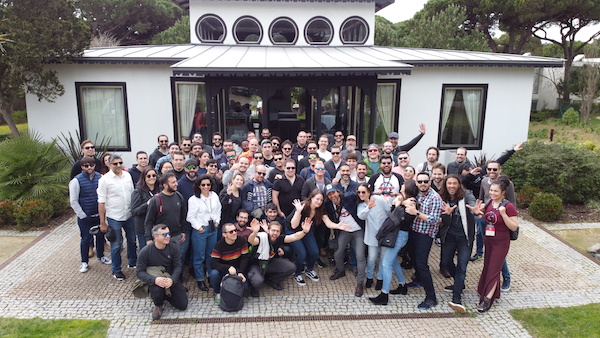 Feb 9th, 2020
2nd Annual 47 Degrees Retreat
We gathered 72 team members from our offices and six countries for four days in Cascais, Portugal. We enjoyed a variety of activities and quality time spent together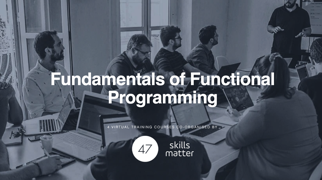 Nov 11th, 2020
Skills Matter and 47 Degrees announce partnership
We're happy to announce our training and consulting partnership with Skills Matter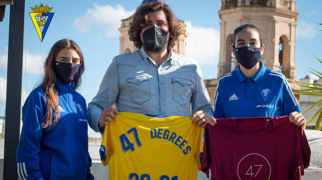 Dec 23rd, 2020
47 Degrees announces official sponsorship of the Cádiz CF Femenino
We're excited to announce that 47 Degrees is an official Platinum Sponsor of the Cádiz CF Femenino for the 2020/2021 season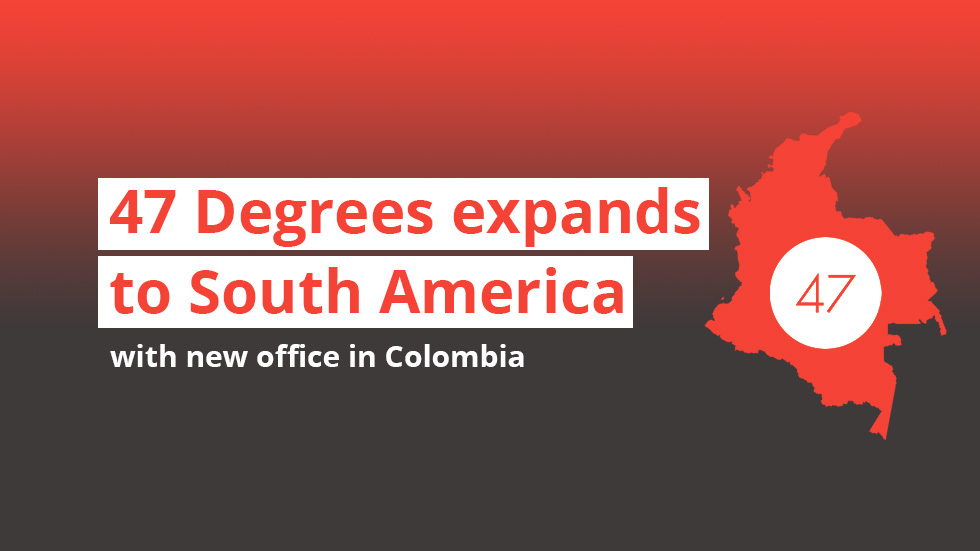 Aug 9th, 2021
47 Degrees expands to Colombia with new office in Bogotá
We're happy to announce our recent expansion and new subsidiary in Bogotá, Colombia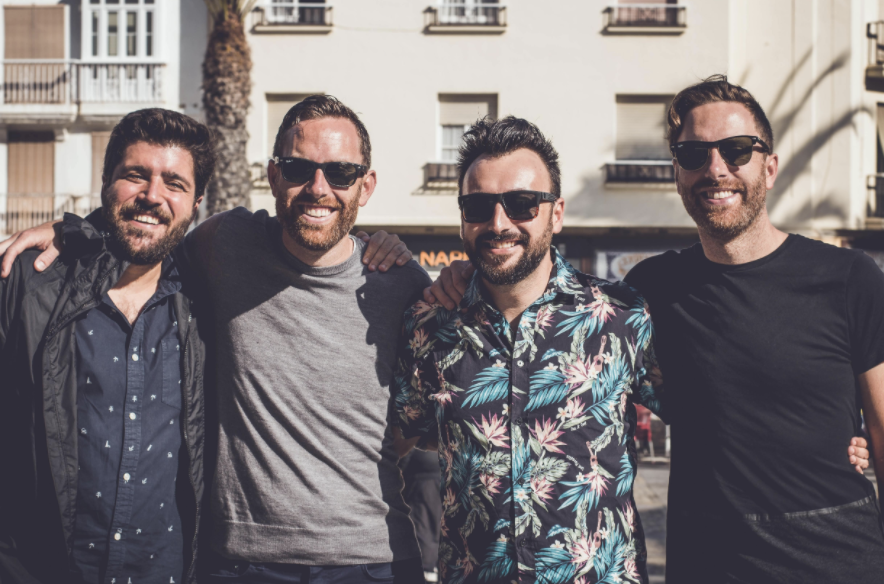 Jan 1st, 2022
We've officially become a team of 100 friends at 47 Degrees
When we started the company ten years ago in Raul's living room, we couldn't imagine that we would reach this milestone one day. Thanks to everyone who made this possible
Ensure the success of your project
47 Degrees can work with you to help manage the risks of technology evolution, develop a team of top-tier engaged developers, improve productivity, lower maintenance cost, increase hardware utilization, and improve product quality; all while using the best technologies.