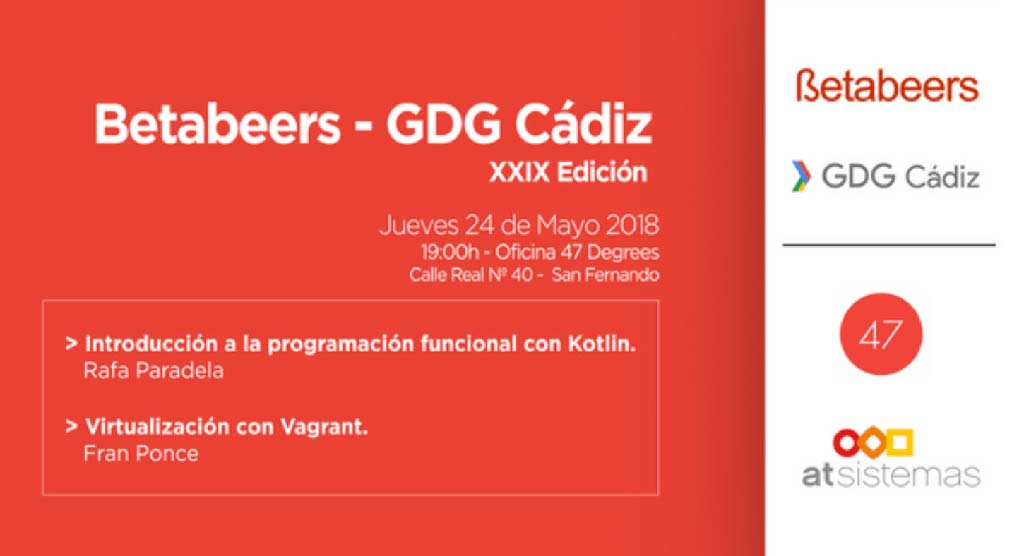 Join us at the 47 Degrees office in Spain for the 29th Betabeers event on May 24th!
47 Degrees is proud to be a host and sponsor of this event. One of our Principle Engineer's Rafa Paradella will be presenting an Introduction to Functional Programming with Kotlin and France Ponce will talk about Virtualization with Vagrant.
Additional sponsorship provided by atsistemas.
Follow us @47deg and the event at @betabeers to find out more and join in on the conversation by using the #Betabeers. 201