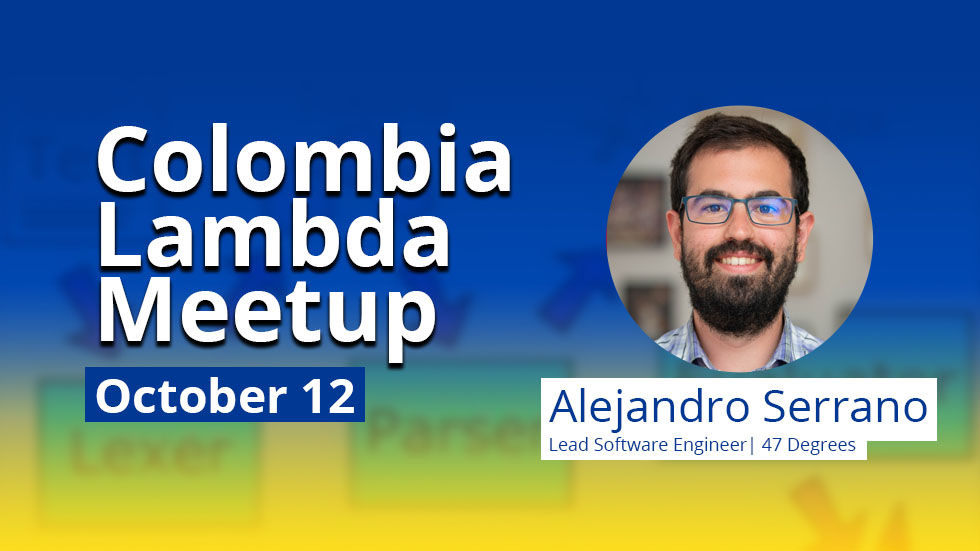 Join the Colombia Lambda virtual meetup on Tuesday, October 12th at 21:00 CET for a presentation on functional programming by 47 Degrees Lead Software Engineer and trainer Alejandro Serrano.
NOTE: This presentation will be delivered in Spanish.
Talk title:
Un parser en una docena de líneas
Talk Description: En esta charla veremos como con un tipo y una función podemos crear una librería de parseo completamente funcional (pun intended). Esto es posible gracias a las características de derivación automática de Haskell, que exploraremos en esta charla.
Learn more about the event at the Colombia Lambda meetup page.