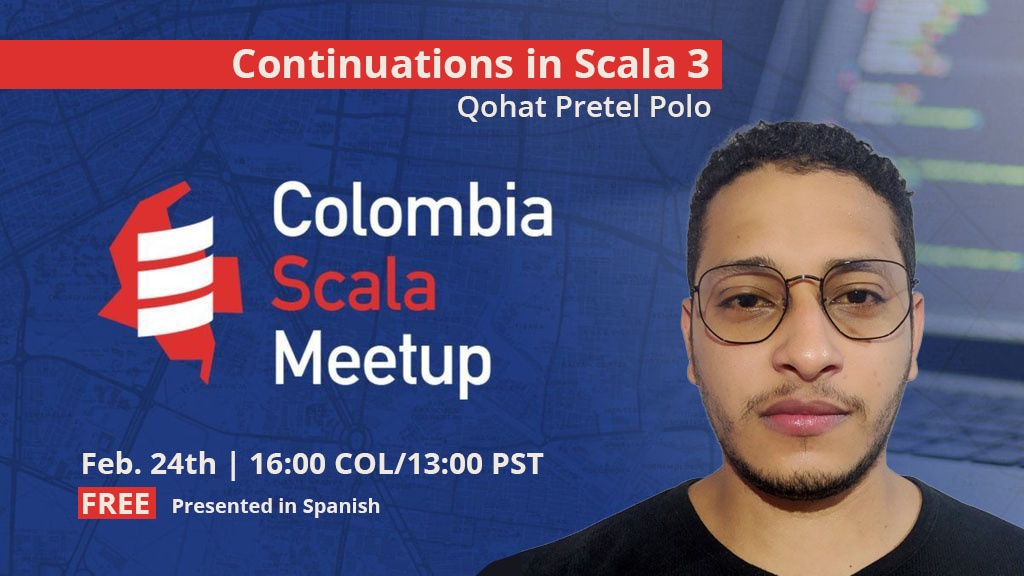 February's Colombia Scala virtual meetup takes place on Thursday, February 24th at 16:00 COL/13:00 PST, and will feature a talk by 47 Degrees senior software engineer Qohat Pretel Polo.
NOTE: This presentation will be delivered in SPANISH.
Talk title:
Continuations in Scala 3
Talk Description: Continuations are currently being used to help us solve important programming challenges today. This talk shows a bit of my experience exploring them, how important it can be, and how some Scala 3 features help us put their use into practice.
Learn more about this free event at the Colombia Scala meetup page.