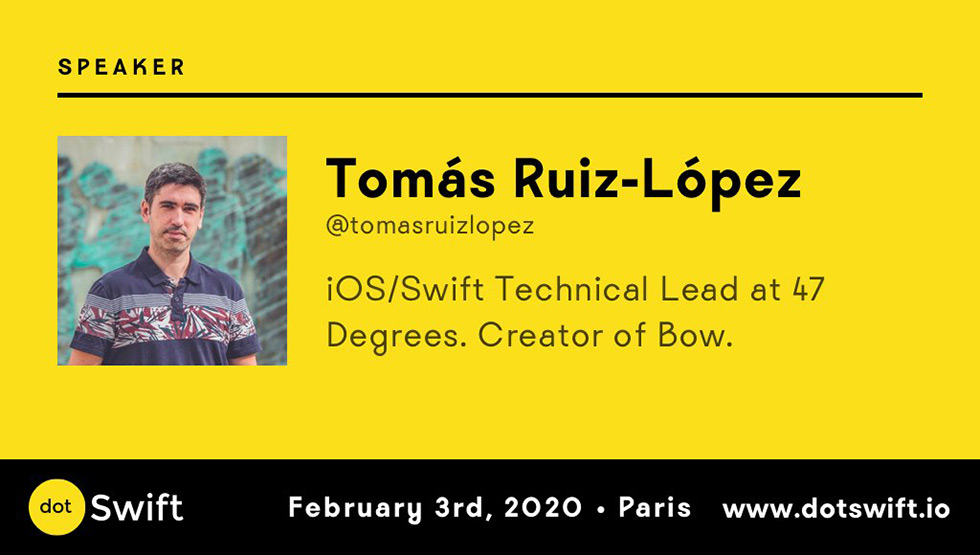 Head to Paris, France on February 3rd for dotSwift Paris 2020! This 6th edition of the European Swift conference brings the Swift community together for a full day of presentations and lightning talks from some of the leaders in the industry.
Tomás Ruiz-López, a Technical Lead at 47 Degrees, is presenting at the event.
Networking meets Functional Programming
Describing how the utilities provided by Swift Foundation for networking can be refactored into having a more functional API in multiple steps:
Improving the API with algebraic data types
Suspending side effects with IO
Configuring execution with environmental effects
You can register now at: dotswift.io.
Follow us @47deg for updates about the event and use the #dotswift to join in on the conversation!