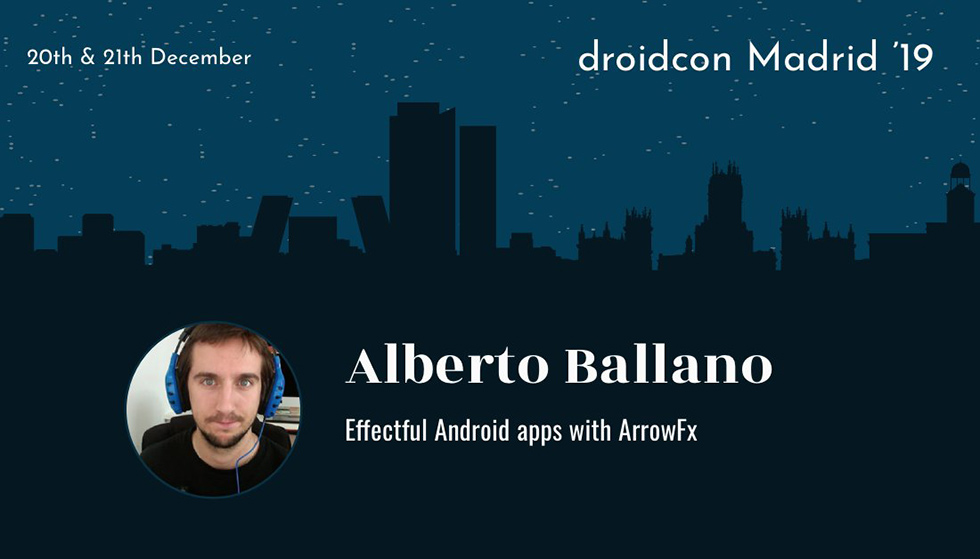 Head to droidcon Madrid 2019 December 20th-21st to embed yourself with Android experts and local community leaders presenting technical talks, workshops, and more.
Alberto Ballano, a Senior Software Engineer from our team, will be delivering a presentation about the benefits of utilizing ArrowFx in Android development on December 21st at 4:45 p.m. on the CursorLoader track.
Effectful Android apps with ArrowFx
A practical overview of how coroutines help during Android development but with some caveats, that can be replaced and improved by using ArrowFx
Learn more about ArrowFx.
You can catch more Arrow content at droidcon, like Fernando Franco Giraldez's presentation on Arrow Meta, which takes place on December 20th at 10:00 a.m. on the Locale es_ES track.
Follow @Aballano and the hashtag #dcMadrid19 for more on the event. You can also find us on Twitter @47deg.