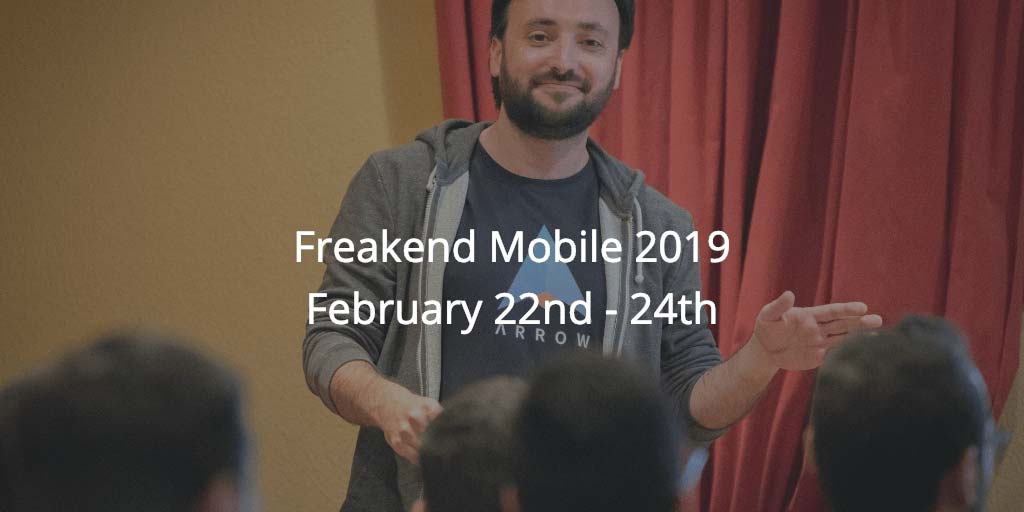 Freakend Mobile 2019
Join us February 22nd - 24th for Freakend Mobile 2019 in Madrid, Spain.
The event is a weekend to talk about iOS, Android, and everything related to mobile development. The weekend features talks, unconference presentations, networking, and socializing in a relaxed atmosphere.
You'll be able to catch our CTO Raúl Raja and Mobile Tech Lead Jorge Castillo talking about Functional Programming in Kotlin with Arrow for Android development. They also might touch on using Bow for bringing FP to Swift for iOS development!
You can also follow us @47deg, @Arrow_kt, and @Bow_Swift for more from the event.