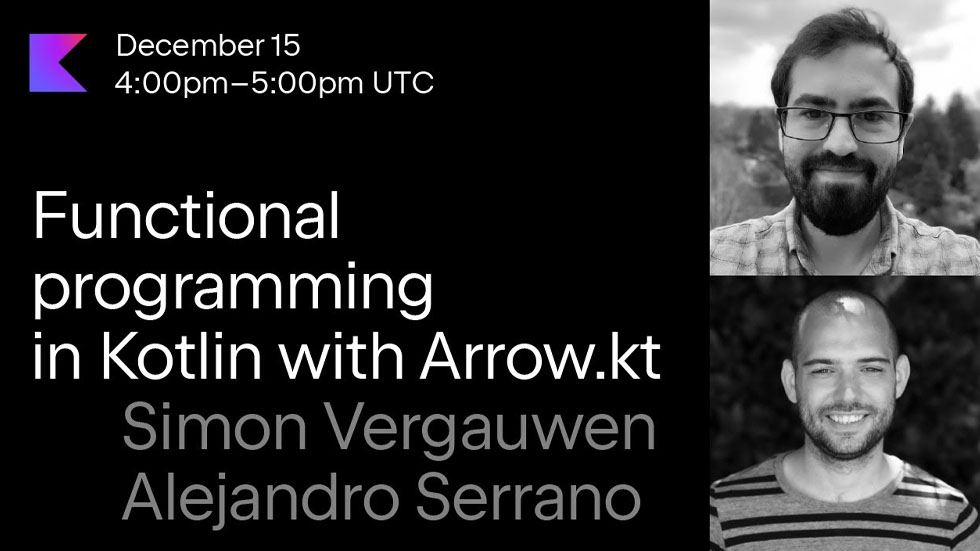 Join Simon Vergauwen and Alejandro Serrano on December 15th for a look at functional programming in Kotlin with Arrow—an open-source family of libraries bringing functional and metaprogramming to Kotlin.
This presentation will air on JetBrains' Kotlin YouTube channel at 16:00 UTC.
Functional programming in Kotlin with Arrow.kt
Arrow strives to be a great functional companion library for Kotlin. This is not just a matter of style: with this functional style we can describe complex patterns in an easy way, and we aim to showcase a few of them in the context of a Ktor project. We'll discuss how to handle retries using circuit breakers and schedulers, and how to do validation in a powerful fashion. Along the way, we'll show a bit of other Arrow projects, like optics and analysis.
If you're interested in more content like this, check out the 47 Degrees YouTube channel.