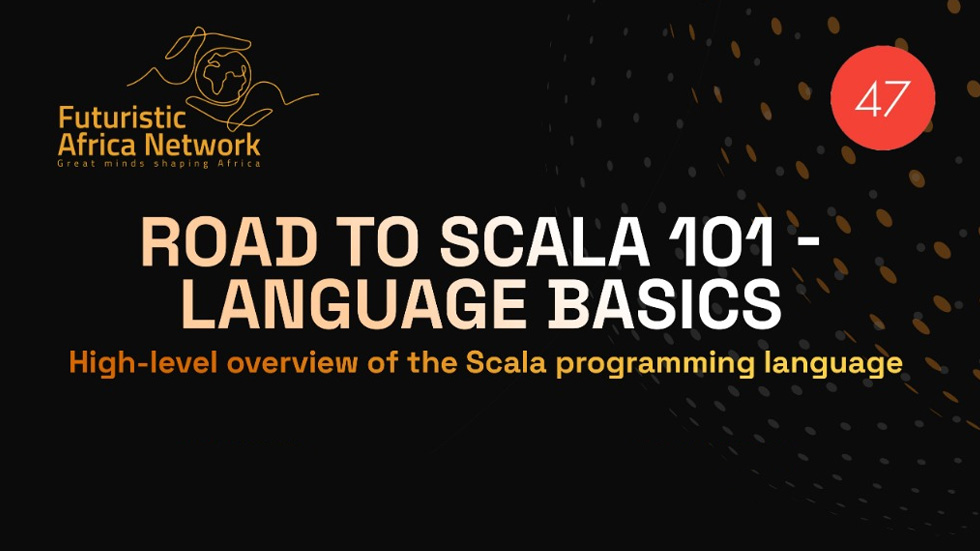 Futuristic Africa Network Talk
Join Sarpong Abasimi from 47 Degrees as he delivers a talk for the Futuristic Africa Network on September 28th, 2021 from 7-8 p.m. EAT. This virtual talk will provide a high-level overview of the Scala programming language.
The title of Sarpong's talk at this event is "Road to Scala 101 - Language Basics."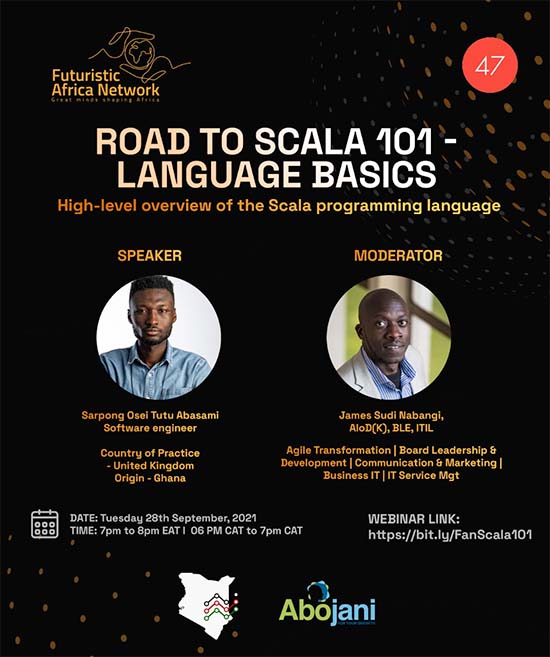 ---
Sarpong's virtual presentation takes place on Zoom.