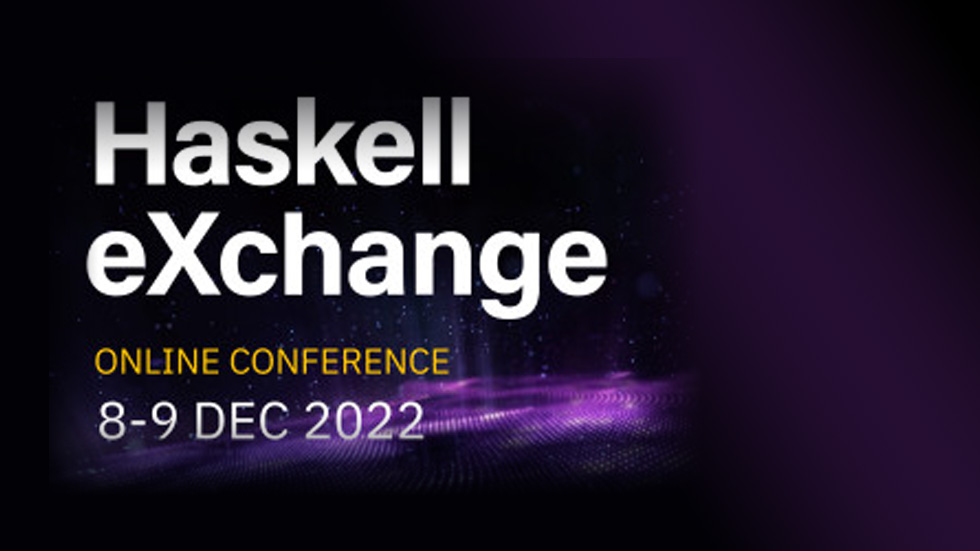 The great Haskell eXchange returns for its 11th edition this December! And Xebia Functional, formerly 47 Degrees, is proud to be a sponsor of this event.
Haskell eXchange 2022
Haskell eXchange is a community-focused conference for Haskell enthusiasts. Join like-minded Haskellers for two full days of Haskell-related talks, networking opportunities, and coding-based sessions to help you learn new skills.
This year's conference will be a hybrid event featuring both virtual and in-person options for attendees. The in-person conference will take place at CodeNode in London, England.
The popular "Novice Track" day returns this year, offering a bonus day of beginner-friendly talks exclusively for online attendees. This Novice Track takes place on December 7th, and consists of a day of free talks exploring the fundamentals of functional programming and the basics of Haskell.
Haskell eXchange's regular program runs from December 8th - 9th.
Register for Haskell eXchange
Whether you've got your eye on the Novice Track, you're thinking about attending the in-person event, or you're opting for the virtual conference, you can find all the details on the Haskell eXchange website.