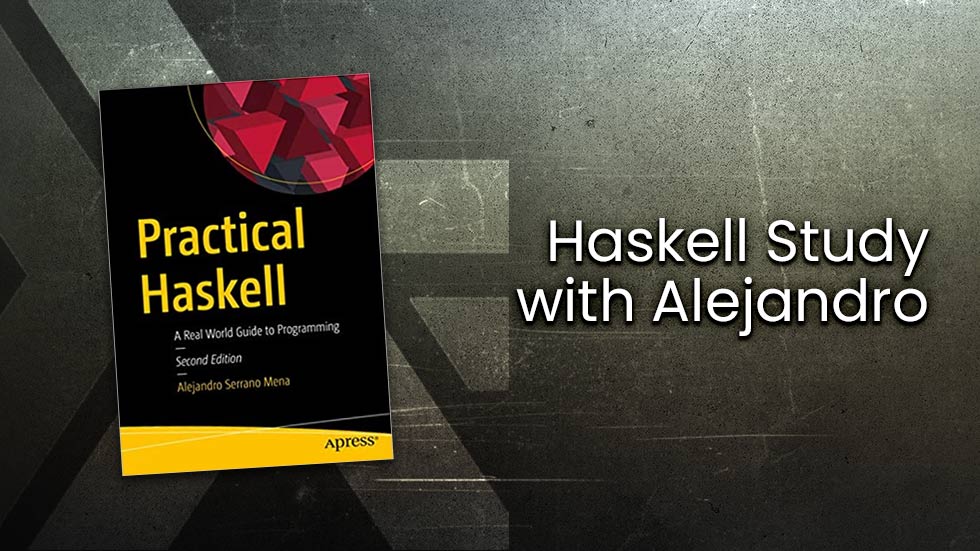 Haskell Study with Alejandro Serrano
Join Haskell Amsterdam for its four-month-long study group focused on Practical Haskell: A Real World Guide to Programming by 47 Degrees Senior Software Engineer Alejandro Serrano. Haskell Study With Alejandro runs from July 31st through November 27th, and will include discussions on Discord, and Zoom sessions with Alejandro on the last Friday of every month.
---
Check out the event's website for more details and for registration information.