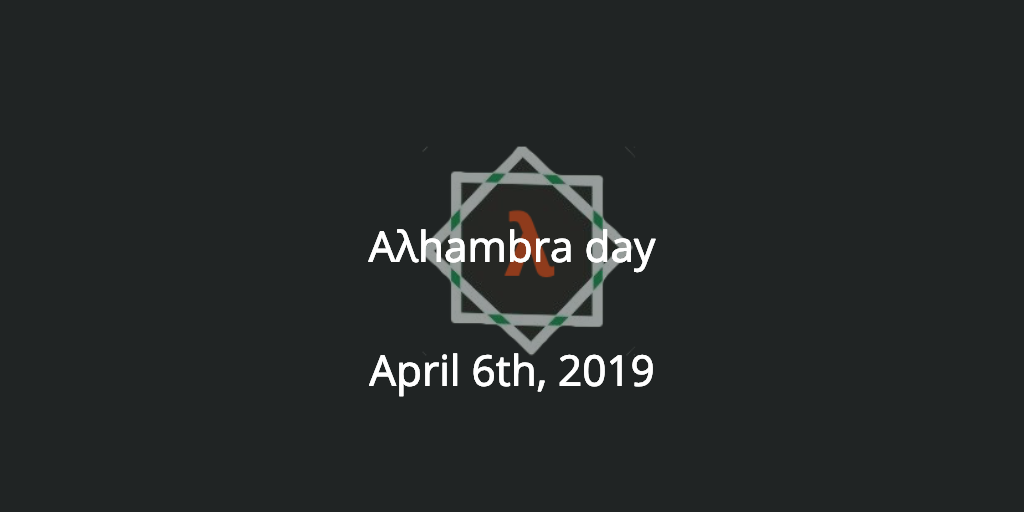 Aλhambra day
Join us on April 6th, 2019 at the first ever Aλhambra day at the University of Granada. This is a free, all-day event highlighting functional programming over a series of talks for all levels.
Adrián Ramirez from our team will give an introduction to the Arrow open source library for Kotlin covering the basic data types and type classes and their uses. This presentation will be in Spanish with English slides.
They'll even be raffling off two tickets to Lambda World Cádiz happening October 17th - 18th in Cádiz, Spain.
This event is organized by the Málaga Scala Developers Granada Geek, Scala Programming Madrid, and the Düsseldorf Scala Group and sponsored by Rindus and the University of Granada.
Find out more information and let them know you're coming here: Free RSVP Meetup page. Follow along with #LambdAlhambra.