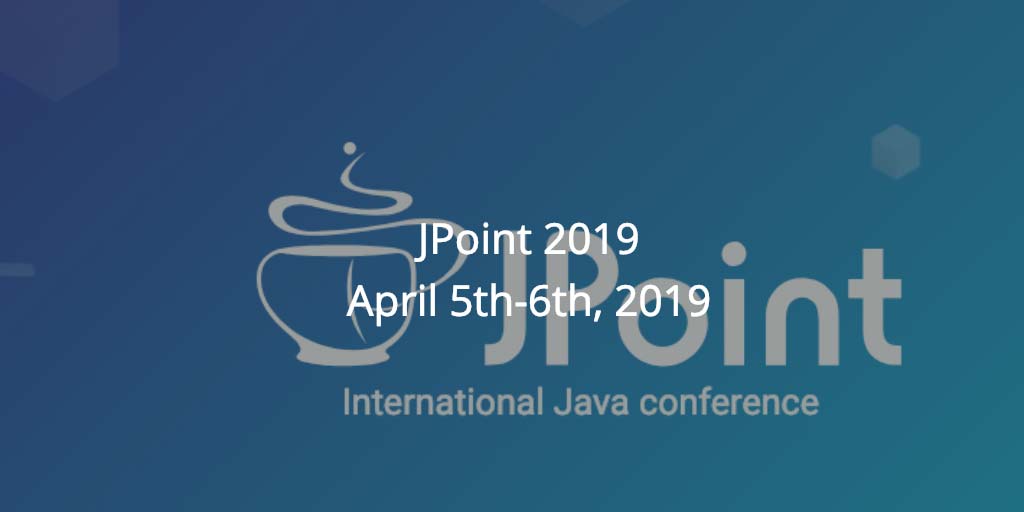 JPoint 2019
Join us April 5th - 6th, 2019 for the JPoint International Java Conference in Moscow!
The event features forty speakers covering Java and other languages, including 47 Degrees' Solutions Architect, Oli Makhasovea who will be giving a talk on Scala.
Develop seamless web services with Mu
In the development of fast-paced, service-oriented systems, it is not uncommon for changes in major requirements to emerge. Things that were concrete like protocols, transports, and encodings may need to be altered, e.g., due to the organization switching to a new tech stack. Oli introduces Mu, a new FP library for building web services aiming to make such changes painless. Mu offers code annotations for defining RPC or REST APIs, message types, and serialization formats, thus removing dependency on protocol-specific declarations and enabling seamless changes between different implementations.
The conference follows #JPoint. Find out more and reserve your spot here: JPoint Tickets. This conference is presented in Russian.