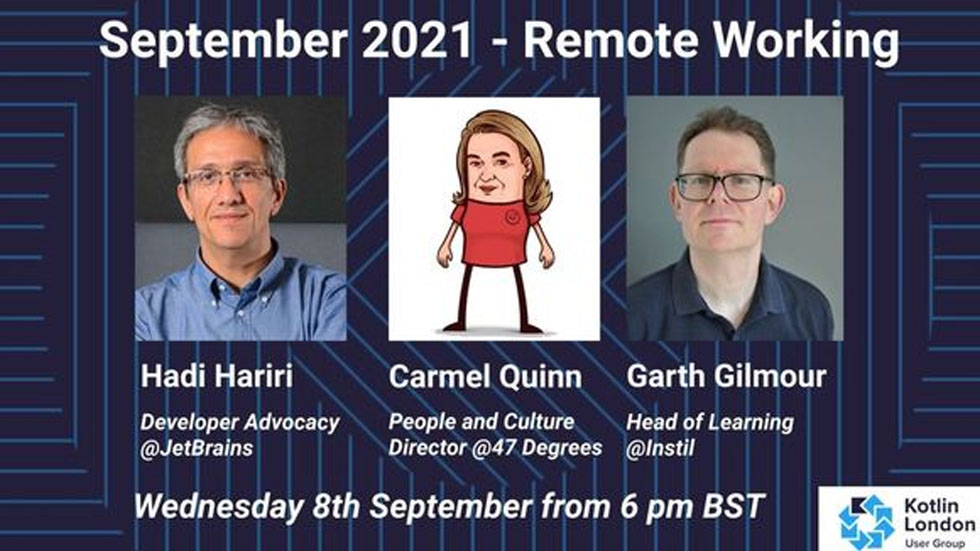 Kotlin London Meetup
The September Kotlin London virtual meetup takes place on Wednesday, September 8th at 6:00 p.m. BST. This month's meetup is a special event focused on remote working and how companies have adapted to the new normal. The panel for this event will feature Hadi Hariri, Developer Advocacy at JetBrains; Carmel Quinn, People and Culture Director at 47 Degrees; and Garth Gilmour, Head of Learning at Instil.
This meetup will be live streamed on the Kotlin London YouTube channel.
Learn more about the event and the presenters at the Kotlin London meetup page.
---
47 Degrees is proud to be an organizing sponsor of the Kotlin London meetup group.