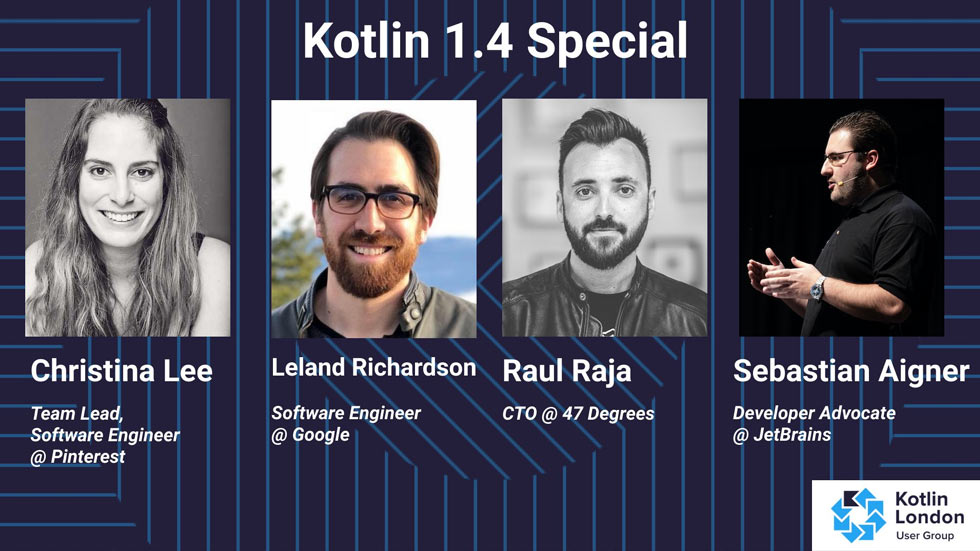 The sixth virtual edition of the Kotlin London meetup is Wednesday, October 7th at 6:00 p.m. BST. This meetup's format will be modified to allow for a panel discussion about Kotlin 1.4 and beyond. Panelists include Christina Lee from Pinterest, Leland Richardson from Google, Raúl Raja from 47 Degrees, and Sebastian Aigner from JetBrains. And Pablo Gonzales Alonso from FunctionalHub will serve as moderator.
This special meetup panel discussion will be live streamed on the Kotlin London YouTube channel.
This event serves as an appetizer to JetBrains' big Kotlin 1.4 event taking place October 12th-15th.
---
47 Degrees is proud to be an organizing sponsor of the Kotlin London meetup group.