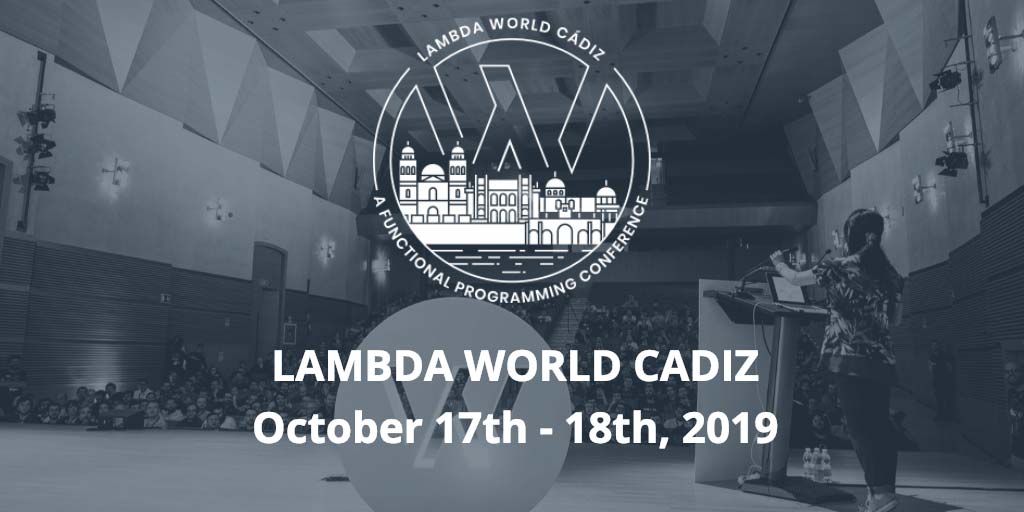 Lambda World Cádiz 2019
Join us for the 5th Annual Lambda World Cádiz October 17th - 18th in Cádiz, Spain!
Lambda World is the largest functional programming event in Spain and orients around various FP languages such as Scala, Kotlin, Java, Haskell, Elm, Clojure, and Javascript. The event is two jam-packed days of presentations, workshops, parties, and great community building experiences.
Our Call for Papers is now open! Apply to share your FP knowledge with the community: Lambda World CFP
Stay tuned for more details on ticket sales, speakers, scholarships, and other opportunities as we get closer to the event.
Lambda World is a non-profit event proudly organized and hosted by 47 Degrees along with support from the Scala user group of Malaga, the Java and Haskell user groups of Madrid, and Habla Computing.
Follow us @47deg and @lambdaWorld to find out more and join in on the conversation by using the #LambdaWorld.