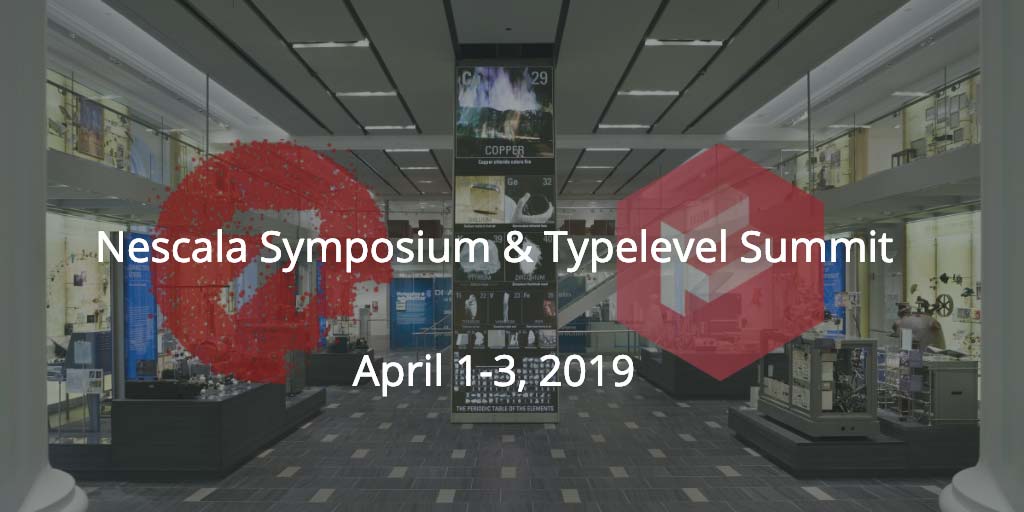 Northeast Scala Symposium and Typelevel Summit 2019
We'll be at the 2019 Northeast Scala Symposium and Typelevel Summit at the Science History Institute this April 1st through the 3rd in Philadelphia, Pennsylvania.
Things kick-off with the Typelevel Summit on Monday, April 1st. The day features a variety of talks and a keynote by Stephanie Balzer.
On Tuesday, April 2nd, the Northeast Scala Symposium will feature 12 speakers including 47 Degrees Solutions Architect Oli Makhasovea. Oli will be giving a lightning talk entitled, Build a microservices API in 15 minutes at 14:00:
This talk introduces Mu, a new FP library for building micro-services APIs. Mu offers code annotations for defining RPC or REST APIs, message types, and serialization formats, thus removing the dependency on protocol-specific declarations and enabling seamless changes between different implementations.
Finally, on Wednesday April 3rd, there will be a combined Unconference between the two events.
For more information and to secure a ticket, visit Nescala.io.