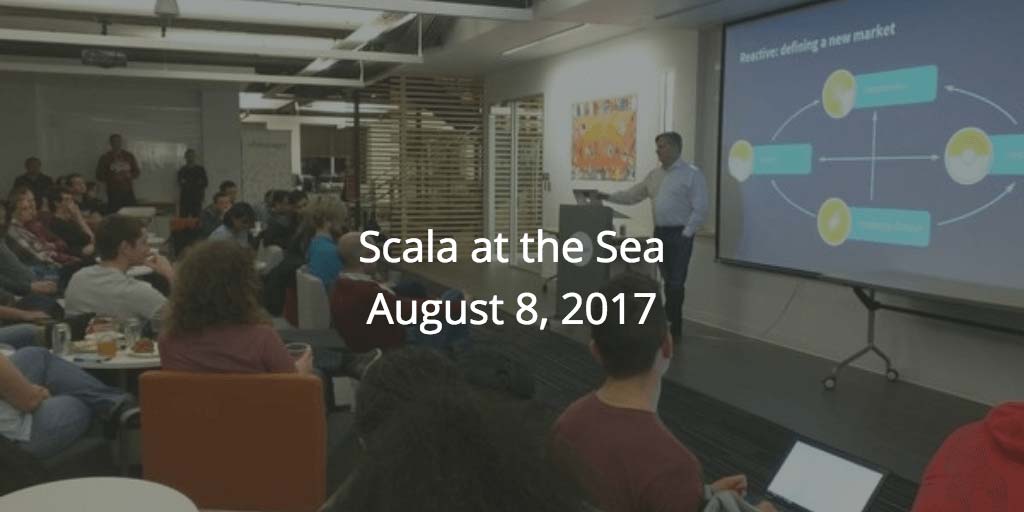 Scala at the Sea August Meetup
Check out the August meeting of Scala at the Sea in Seattle!
On August 8th, 2017, the meeting will feature an open discussion about Scala as an OO and Functional language:
"One of the main goals of Scala was to combine Object-Oriented and Functional features in a single language. For those new to Scala we will start by showing a simple example written two ways (OO and functional). Following this we will have an open discussion.
For people new to Scala, this should be a nice intro and please bring your questions. For those who are Scala experts, come and contribute to the discussion."
Doors open at 6:00 PM with the talk beginning at 6:30 PM. Come early for networking, food, and drinks!
The event will be hosted at Curalate - a visual commerce software and marketing platform.