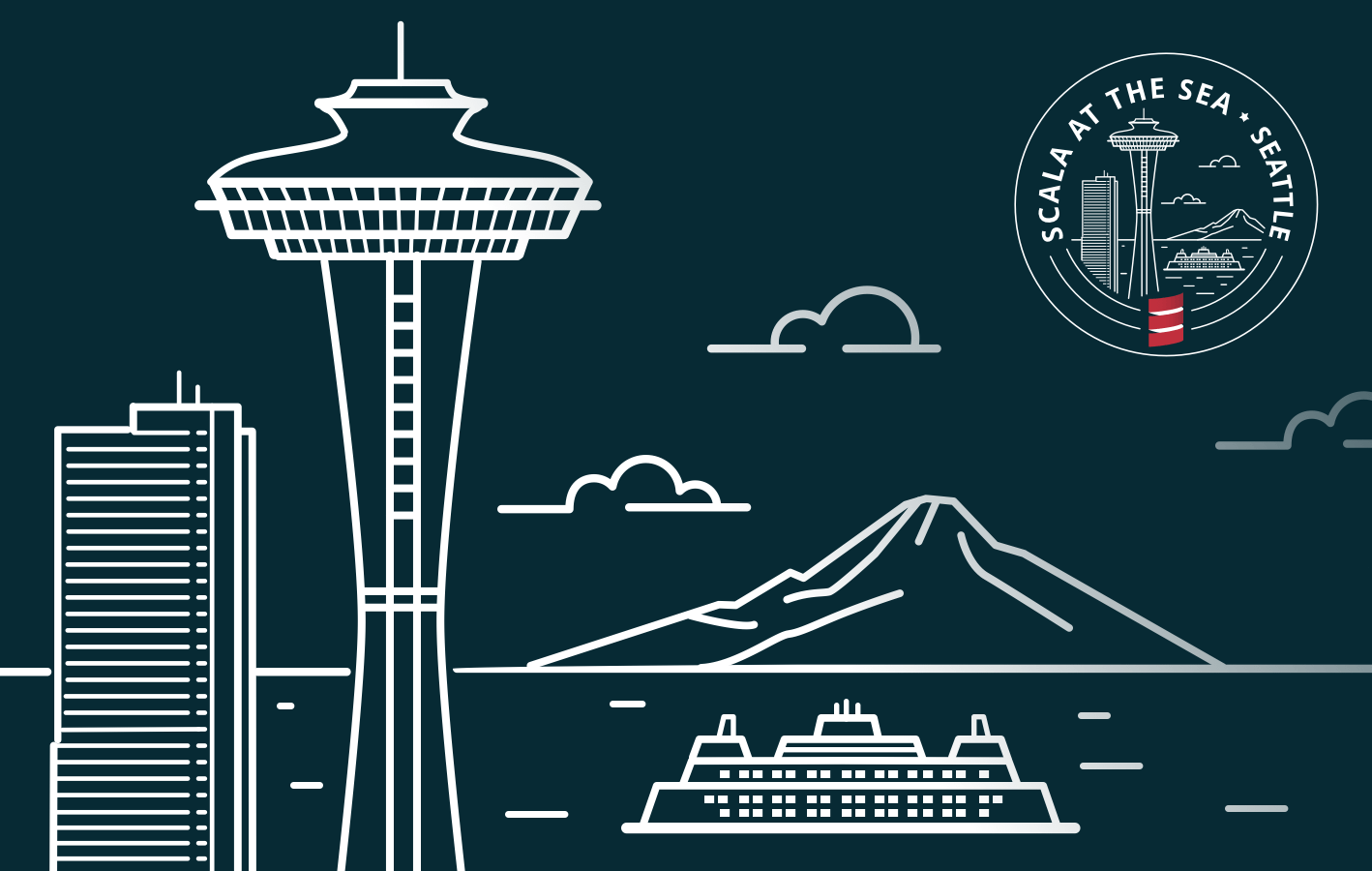 Scala at the Sea February Meetup
Join us for the February Meetup of Scala at the Sea in Seattle!
Mike Stay, the CTO of Pyrofex Corp. will be joining us from Utah to give a presentation on Rholang.
Rholang is a new language for writing smart contracts on the Rchain platform. The language is a reflective higher-order process calculus, based on Milner's asynchronous polyadic pi calculus. As such, it is inherently concurrent, which makes it better suited to distributed programming than languages based on Turing machines or Church's lambda calculus, which are inherently sequential. Rholang will have a spatial-behavioral type system that will enable proving correctness and security properties about the code. While a spatial type describes a class of data structures that are organized in the same way, a behavioral type describes a class of programs that behave in the same way. A behavioral type is a second, coarser way to express programmer intent. The compiler can check whether these two independent expressions of intent are consistent, reducing the number and severity of bugs. About Dr. Stay:
Michael Stay, PhD is a co-founder and CTO of Pyrofex Corporation. He is directing the development of the RChain platform. Dr. Stay collaborated with Greg Meredith, president of RChain, to develop the Rholang programming language and its type system. He previously worked as a reverse engineer and cryptanalyst and spent six years on Google's security team.
Doors open at 6. Talk at 6:30.
Big thanks to RChain for sponsoring the food for this meetup!
The event will be hosted at Metis - a data science training company.