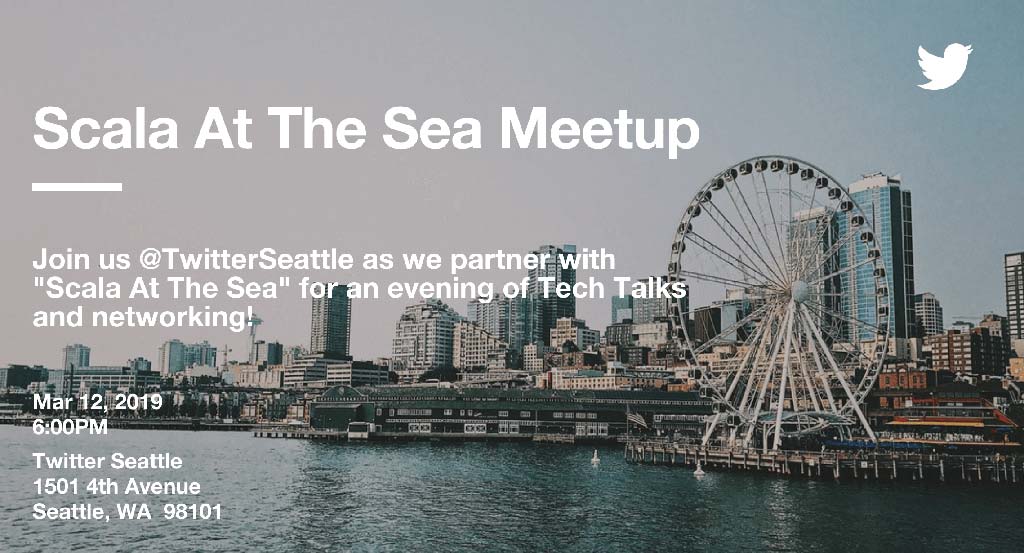 Scala at the Sea March Meetup
Join us for the March Meetup of Scala at the Sea at the Twitter Seattle HQ on March 12th, 2019!
Twitter Engineers Leon Tager and Zhia Chong will explore the fun of Monads when using Scala in their talk, My Attempt at Monads.
Big thanks to Twitter for sponsoring the food, drinks, and hosting us for this meetup! Their office is located at 1501 4th Ave, Seattle, WA 98101.
Twitter is hiring for a variety of engineering roles at their Seattle office, you can view available listings here: Jobs at Twitter
Doors open at 6. Talk at 6:45. This is a FREE event, but you must RSVP here.