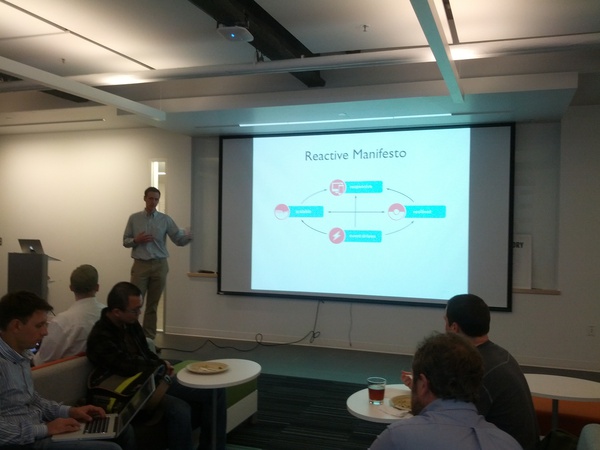 Scala at the Sea May Meetup
Join us for the May meeting of Scala at the Sea in Seattle!
On May 10th, 2016, Richard Rodseth will describe his experience using Akka Streams to migrate timeseries data from one persistent store to another, transforming it on the way. Examples shown will include using Slick 3 to stream data from a relational database, as well as streaming from and to the file system.
Reactive Streams is an initiative to provide a standard for asynchronous stream processing with non-blocking back pressure. Akka Streams implements the Reactive Streams specification. Akka actors are used internally, but knowledge of the actor model will not be required to understand this talk.
Doors open at 6:30 PM with the talk beginning at 7 PM. And yes, there will be food.
To get to the WhitePages office, enter through the 4th Ave. entrance and take the escalator up to the 3rd floor and then the elevator to the 16th floor.