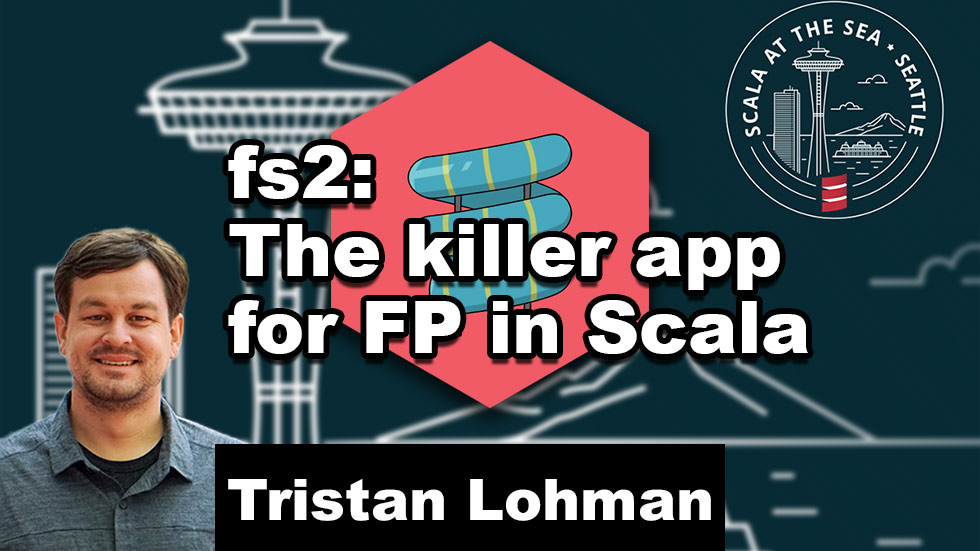 Scala at the Sea
We're happy to have Tristan Lohman kicking off Scala at the Sea's virtual Meetup.
fs2: The Killer App for FP in Scala
Fs2 is a scala library for streaming data but also provides a wealth of features to help you manage concurrency and complex application flows. In this talk, Tristan Lohman discusses what fs2 streams represent, and walks through how you can use them to solve complex problems.
This talk will be given virtually. A Zoom link will be sent to everyone who registers. Attendees will have the availability to participate in Q & A.
Make sure to RSVP here!