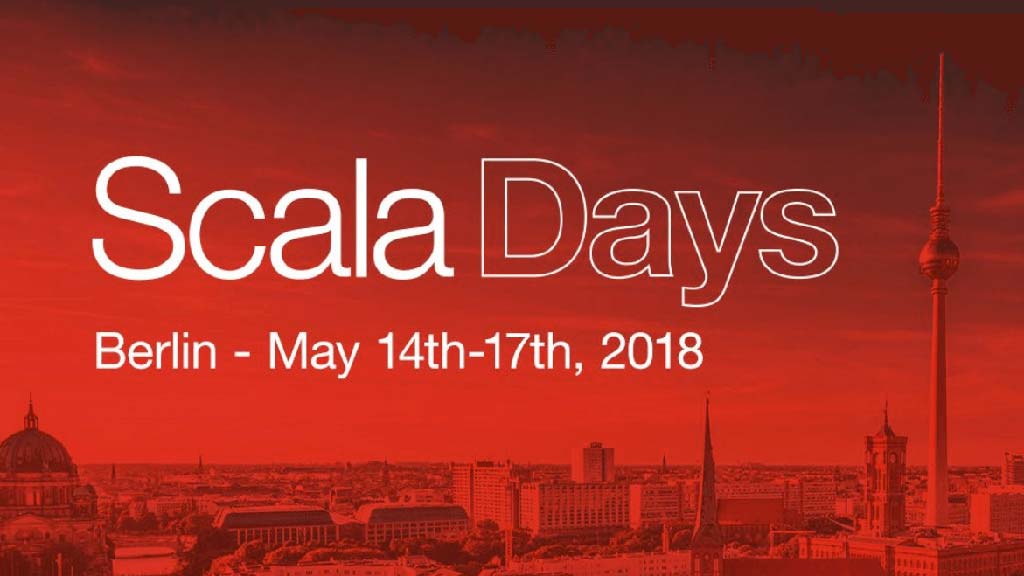 Scala Days Berlin 2018
47 Degrees is proud to be a returning gold sponsor of Scala Days in Berlin!
Join us from Tuesday, May 15th through Thursday, May 17th at the KOSMOS Cinema for one of the top Scala conferences. The event brings together developers from all over the world to share their expertise and new ideas creating applications using Scala, and related technologies like Akka, Spark, Kafka, and Play Framework.
47 Degrees will also have a booth at the event, so make sure to stop by and talk with us, whether it's about Scala, open source, what projects you're working on, or how we can help you. If you would like to schedule a meeting with us in advance, get in touch
---
Find us on Twitter and use #ScalaDays to stay-up-to-date with all the latest from the event!