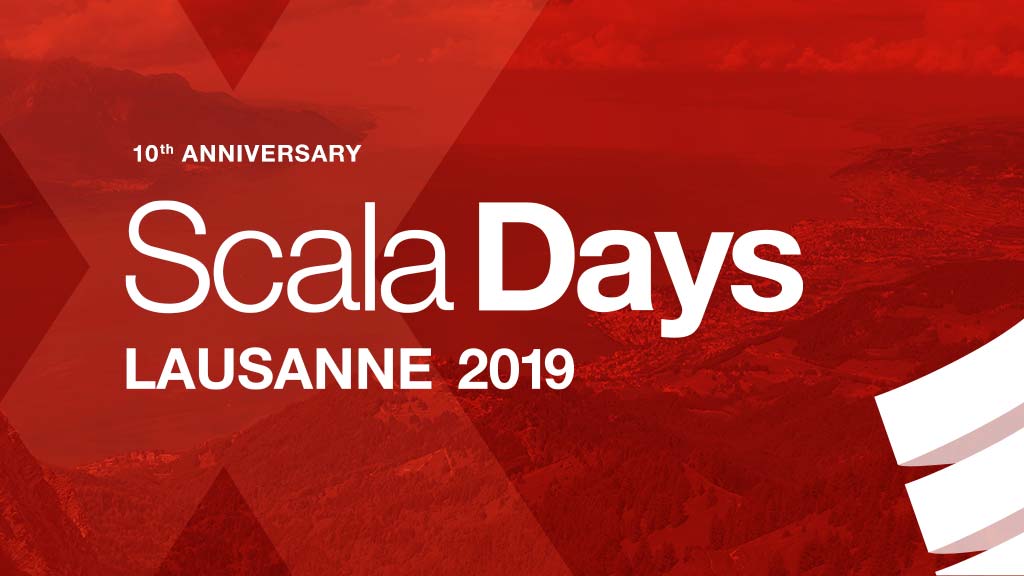 Scala Days Lausanne 2019
47 Degrees is proud to be a returning Gold Sponsor for the 10-Year Anniversary of Scala Days in Lausanne!
Join us from Tuesday, June 11th through Thursday, June 13th at the SwissTech Convention Center for what's sure to be the most memorable Scala Days yet. The event brings together developers from all over the world to share their expertise and new ideas creating applications using Scala, and related technologies like Akka, Spark, Kafka, and Play Framework.
Oli Makhasovea, a Solutions Architect at 47 Degrees, will be presenting a talk on Mu, an open source library for building purely functional microservices.
Develop seamless web services with Mu
Wednesday, June 12th at 17:45 - 18:30
Room 3 - Foundations
Required Knowledge: Scala syntax, basic understanding of RPC, REST. Knowing Tagless Final encoding would help, however it's not a requirement.
In the development of fast-paced, service-oriented systems, it is not uncommon for changes in major requirements to emerge. Things that were concrete like protocols, transports, and encodings may need to be altered, e.g., due to the organization switching to a new tech stack. Oli introduces Mu, a new FP library for building web services aiming to make such changes painless. Mu offers code annotations for defining RPC or REST APIs, message types, and serialization formats, thus removing dependency on protocol-specific declarations and enabling seamless changes between different implementations.
---
47 Degrees will also have a booth at the event, so make sure to stop by and talk with us, whether it's about Scala, open source, what projects you're working on, or how we can help you. If you would like to schedule a meeting with us in advance, get in touch.
We'll have more about our plans, the official app, and more as we get closer to the event. But for now, make sure to grab your ticket before they sell-out!
---
Find us on Twitter and use #ScalaDays to stay-up-to-date with all the latest from the event!