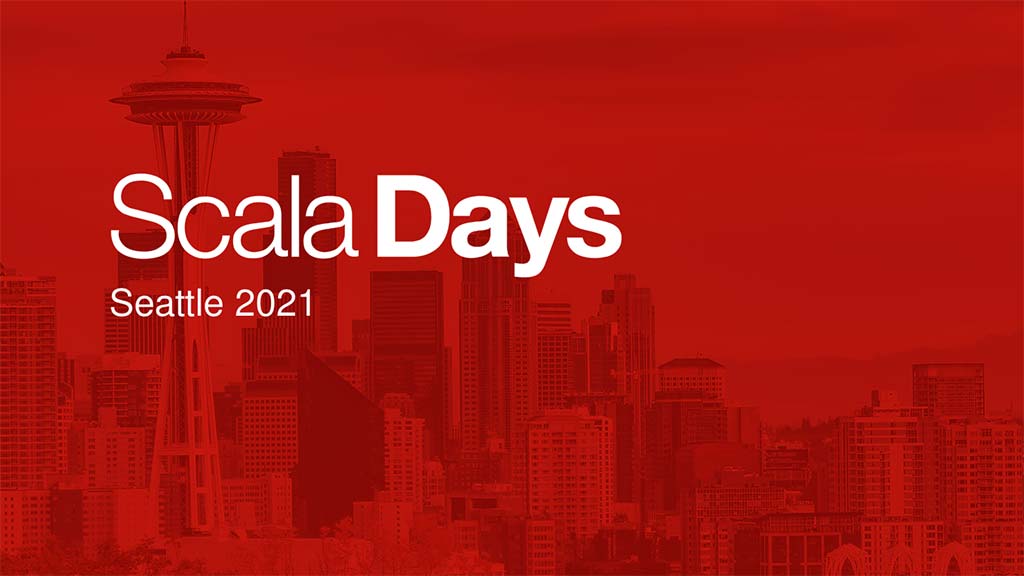 Scala Days Seattle
UPDATE:
Following recommendations by the CDC, King County Public Health, and WHO during the Coronavirus / COVID-19 situation, Scala Days Seattle will move forward when safe to do so.
Check back here or follow Scala Days on Twitter for updates.
–
47 Degrees, in partnership with Lightbend and the Scala Center, is proud to be organizing Scala Days Seattle!
This event brings together developers from all over the world to share their expertise and new ideas creating applications using Scala, and related technologies like Akka, Spark, Kafka, and Play Framework.
In addition, there will be both Scala Spree and Scala Bridge events in association with the conference. We'll have more about our plans, the official app, and more as we get closer to the event.
If your company is interested in sponsorship opportunities, please get in touch at [email protected].
---
Find us on Twitter @47deg & @scaladays and use #ScalaDays to stay-up-to-date with all the latest from the event!