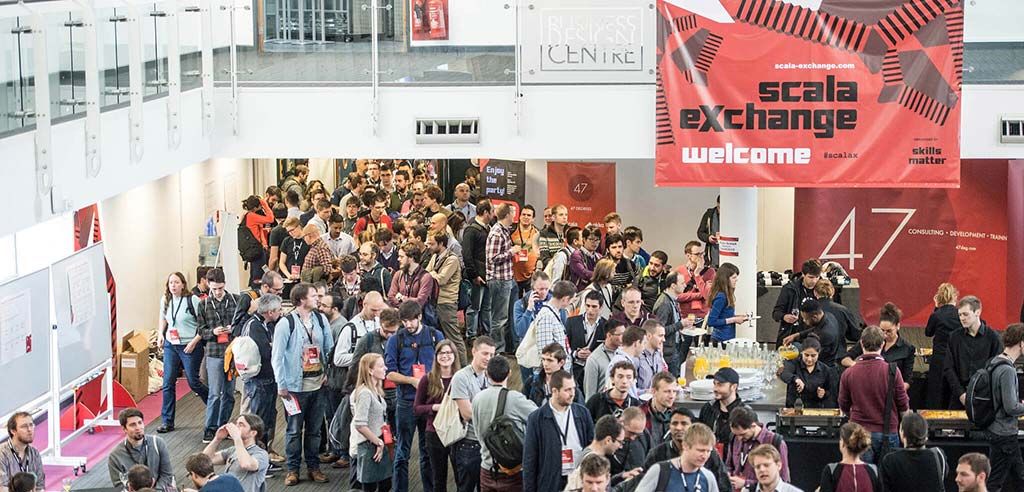 Scala eXchange 2017
Join us Decemeber 14th - 16th for the 2017 Scala eXchange in London! Learn from industry leaders, share Scala knowledge, discuss the Reactive Platform, and network over two days of functional programming talks.
The event features keynotes from Bartosz Milewski and Holden Karau and presentations from some of the world's leading Scala professionals.
47 Degrees' CTO Raúl Raja will be presenting Introduction to Freestyle & Freestyle RPC on Thursday, December 14th at 16:15:
He explains, "During this talk, you will discover the current features available as of Freestyle 0.4.2 including Freestyle RPC, a new module to build purely functional microservices.
Freestyle is a library that empowers stack-safe purely functional applications and libraries that support parallel and sequential computations where declaration is decoupled from interpretation.
Freestyle encourages programs built atop Free algebras that are interpreted at the edge of your application ensuring effects are localized and performed in a controlled environment.
Applications built with Freestyle can be interpreted to any runtime semantics supported by the interpreter target type."
Raúl will also be leading a workshop at the ScalaX2gether Community Day entitled Building Purely Functional Microservices. The Community Day will be held on Saturday, December 16th at CodeNode
Other members from the 47 Degrees team will be in attendance and available for discussion and answering questions related to Scala and associated technologies. If you see them, stop and say hi!
Thinking about attending? Get tickets here!
Follow us @47deg and use #ScalaX for updates on and during the event.