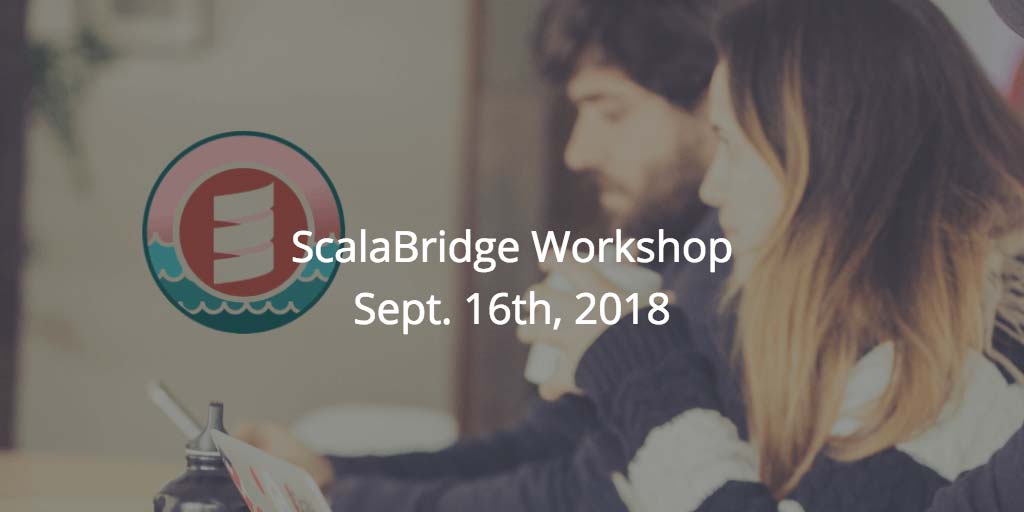 ScalaBridge Workshop
47 Degrees, in conjunction with Lambda World, is happy to host a free ScalaBridge Workshop designed for women, non-binary people, and all underrepresented populations who are interested in learning Scala.
In this workshop, we'll take you through the basics of functional programming in Scala, a powerful language that has uses in everything from web applications to data science to large-scale distributed systems. By the end of the day, you'll have built several doodles, have a basic understanding of functional programming, and a grasp of Scala fundamentals.
This workshop will be held at the 47 Degrees Seattle Headquarters on Sunday, September 16th, 2018. Lambda World Seattle will be held the following two days on September 17 - 18, 2018!
We're currently accepting students, as well as volunteer mentors for ScalaBridge. While the workshop is free, you must RSVP here (both students and volunteers): ScalaBridge Seattle - Intro to Programming in Scala
About Lambda World
Lambda World is an annual series of conferences hosted in Seattle and Spain and orients around various FP languages such as Scala, Kotlin, Java, Haskell, Elm, Clojure, and Javascript. The event is two jam-packed days of presentations, workshops, parties, and great community building experiences.
Thanks to our Financial Aid Sponsor, Stripe, we're able to offer five free tickets to Lambda World Seattle for those indentifying as underrepresented in tech as part of a grant lottery. To apply, please fill out the short application here: Apply for Lambda World Seattle grants
Follow us @47deg and @Lambda_World to find out more and join in on the conversation by using #ScalaBridge and #LambdaWorld. 201