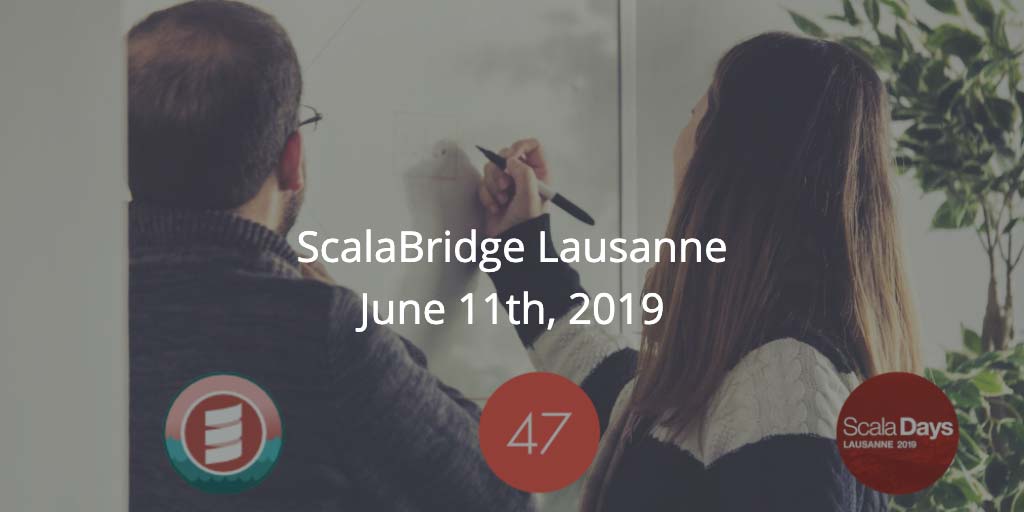 ScalaBridge Lausanne Workshop
47 Degrees, in conjunction with the 10th Anniversary of Scala Days, is happy to host a free ScalaBridge Workshop designed for women, non-binary people, and all underrepresented populations who are interested in learning Scala (but is welcoming to all that support the cause).
In this workshop, we'll take you through the basics of functional programming in Scala, a powerful language that has uses in everything from web applications to data science to large-scale distributed systems. By the end of the day, you'll have built several doodles, have a basic understanding of functional programming, and a grasp of Scala fundamentals.
This workshop will be held at the École Polytechnique Fédérale de Lausanne on Tuesday, June 11th, 2019. Scala Days will begin the evening of the 11th and continue through Thursday, June 13th!
We're currently accepting students, as well as volunteer mentors for ScalaBridge. While the workshop is free, you must RSVP here (both students and volunteers): ScalaBridge Lausanne - Intro to Programming in Scala
We're extremely happy to say, that Scala Days has generously arranged for FREE childcare to be available during the workshop, and throughout the Scala Days conference.
Girls in Tech Switzerland is a supporting sponsor of this event:
"Girls in Tech (GIT) is a global non-profit focused on the engagement, education and empowerment of girls and women who are passionate about technology. Adriana Gascoigne founded GIT in 2007 to create a support framework to help women advance their careers in STEM fields.
Today, GIT aims to accelerate the growth of innovative women entering into the high-tech industry and building startups. We achieve this through the creation of proprietary, innovative programming and strategic global partnerships.
With headquarters in San Francisco and more than 50,000 members located around the globe, GIT relies on volunteer efforts to lead each of the 60 local chapters. Programming and events vary by chapter based on local interests and needs.
GIT is not just for professional women. We exist for anyone with an interest in technology, startups and providing women with a platform for growth. But we operate with the spirit of the girl within all of us—fearless, lively and determined.""
Find out more about how you can join their chapter at Switzerland Girls in Tech, follow them on Facebook, LinkedIn, and Instagram.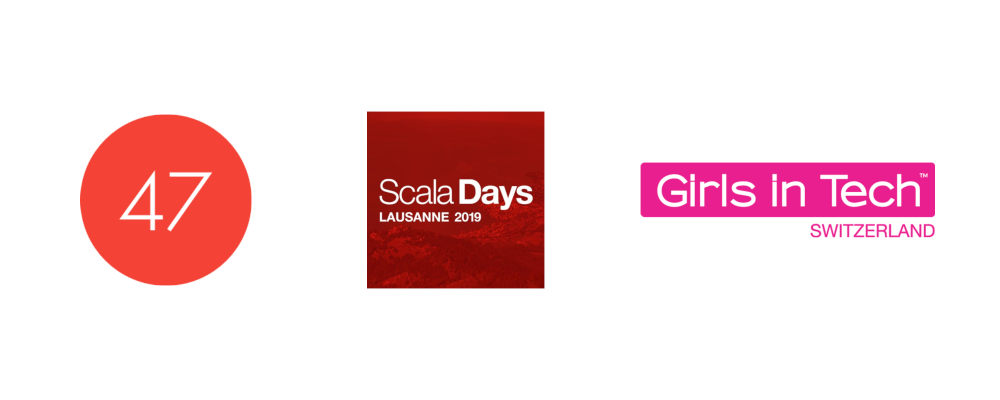 Follow us @47deg and @ScalaDays to find out more and join in on the conversation by using #ScalaBridge and #ScalaDays.