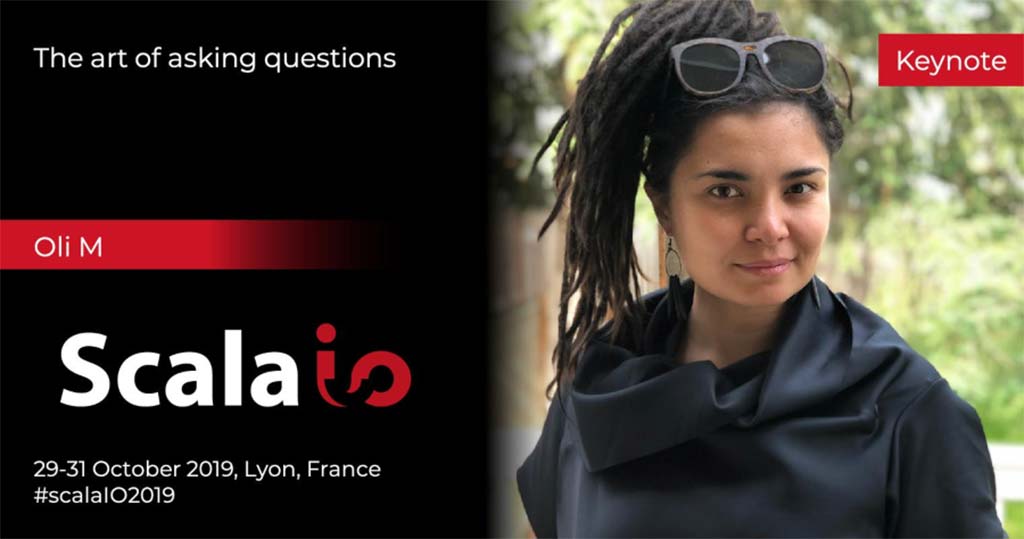 ScalaIO France 2019
This October 29th through the 31st, head to Lyon, France for ScalaIO 2019! The event brings together Scala enthusiasts to talk about real-world applications of Scala and practical techniques and approaches for functional programming languages in production. 47 Degrees is happy to be returning as a Silver Sponsor this year.
Oli Makhasoeva, a Solutions Architect with our team, is giving a keynote at the event.
The Art of Asking Questions
There are specific skills that are crucial for people to utilize in every profession, and without a doubt, one of the most essential skills in a workplace is the ability to ask questions.
It doesn't matter what your job title is. Whether you're a junior developer, a team lead, or an architect; you need to master the art of asking questions. Why is this skill so important? One study shows that curious children ask, on average, 73 questions every day, a practice that helps them learn faster. This practice is also true of students, interns, and new hires. Asking questions is the simplest and most productive way of learning.
However, as we become more senior in our fields, we tend to assume we know it all and stop asking as many questions. But do we ever stop wondering, challenging ourselves, doubting things, or searching for answers?
In this keynote, Oli will share insights she's gained while conducting podcast interviews with individuals from a variety of sectors in the Scala community. She'll also discuss how she's incorporated these principles into asking the right questions, a skill that helps her be an effective technical consultant.
You can register now at: Scala.io.
Follow us @47deg for updates about the event and use the #ScalaiO to join in on the conversation!