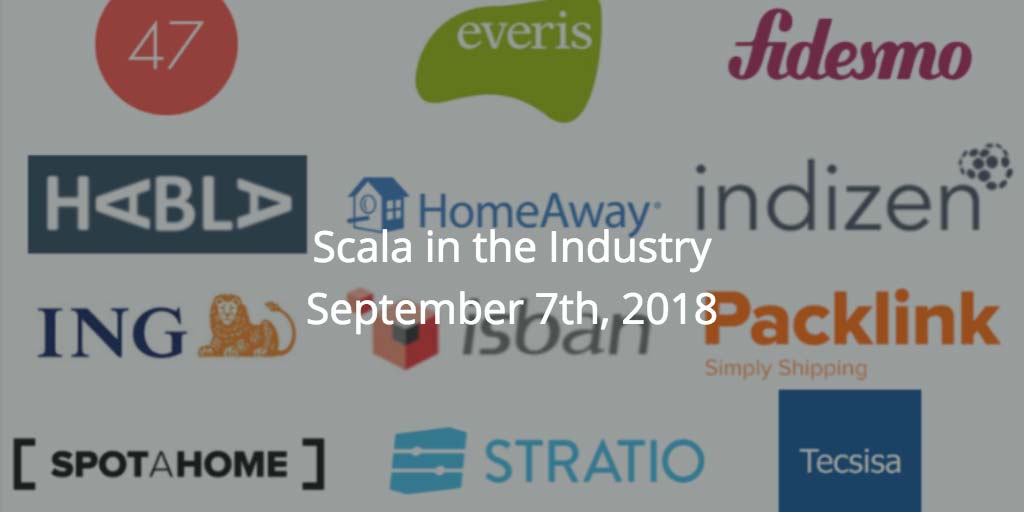 Scala in the Industry
Join us on September 7th at the ScalaMAD Meetup for a presentation and panel on Scala in the Industry.
Members of our team will join companies like Everis, Fidesmo, Habla Computing, Homeaway, Indizen, ING, Isban, Packlink, Spotahome, Stratio, Tecsisa, and more to discuss using Scala in-production.
The Meetup page explains,
"The session will be structured based on small presentations of 10 minutes maximum, in which the different companies that want to participate actively can be presented to the community and tell us, among other possible things:
The application domains where they use the language (Big Data, Microservices, Streaming, Machine Learning, etc.)
The Scala ecosystem libraries and frameworks that are most abundant in their developments (Spark, Akka, Play framework, etc.)
What has been their experience with the language in terms of training and conversion of programmers (learning difficulties, lack of resources, etc.)
The current job vacancies and their growth expectations
What reasons led them to use the language and what use expectations do they have in the coming years? Scala's relations with other programming languages ​​of the company's ecosystem (competition, cooperation, etc.) Advantages and disadvantages found in its use, and the degree of general satisfaction with the language
Any initiative that they are carrying out or want to start soon to contribute to the strengthening of the ecosystem and the community itself
etc.
At the end of the presentations, a discussion panel will be organized so that the interested public can ask whatever they want to the participating companies and contribute their point of view to the event."
More information can be found at the ScalaMAD Meetup page.