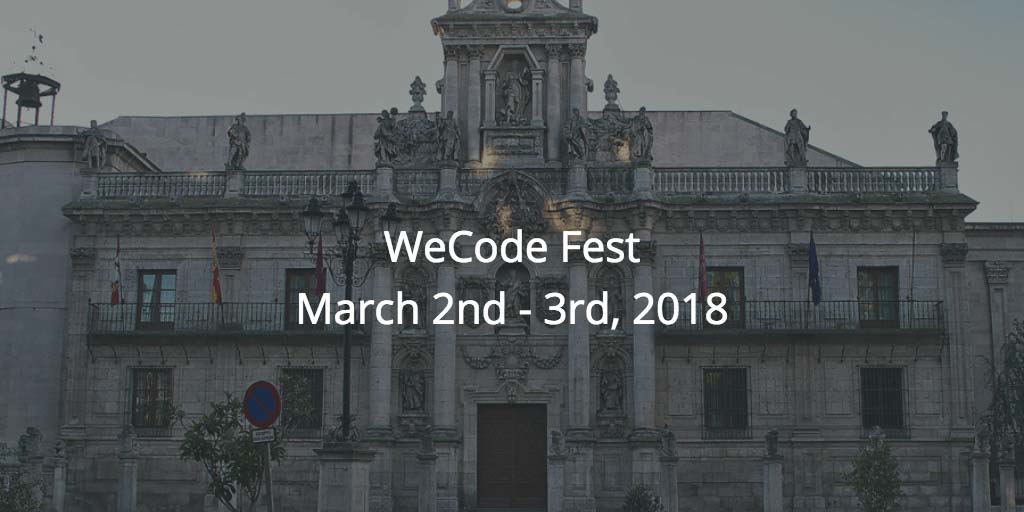 WeCode 2018
Join us March 2nd - 3rd for two days of coding, talks, and workshops at WeCode 2017 at the School of Computer Engineering in Valladolid, Spain!
Our CTO, Raúl Raja will be presenting on typeclasses, architecture, and functional programming at the event. Stay tuned for more details on his talk when the full schedule is announced.
Tickets for this event are sold-out. More information can be found at WeCodefest.com.