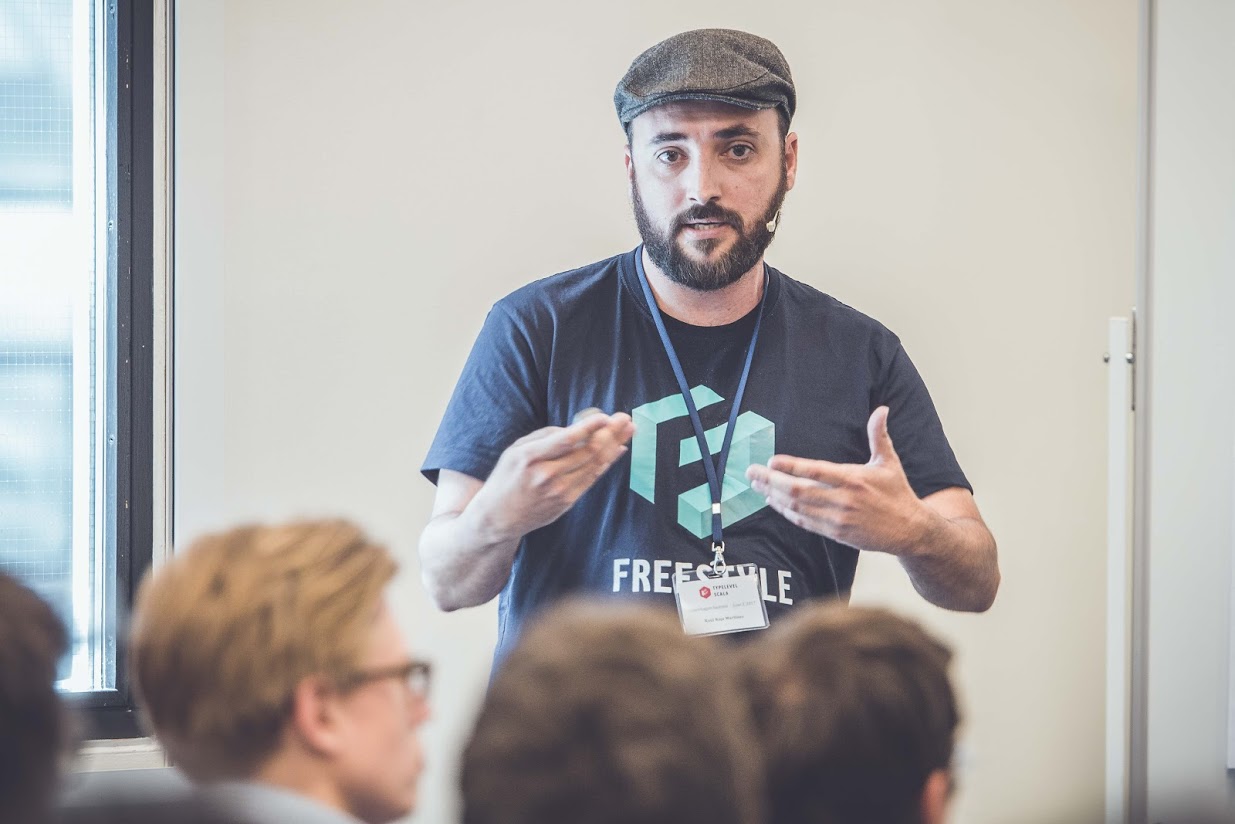 <iframe width="100%" height="315 title="raulRajaTypelevelCopenhage2017" src="https://www.youtube.com/embed/LLcYI1NrsKQ" frameborder="0" allowfullscreen></iframe>
Freestyle: A framework for purely functional FP Apps & Libs
In this talk from Typelevel Copenhagen, Raúl discusses Freestyle, a newcomer friendly library encouraging pure FP apps & libs in Scala on top of free monads. He discusses design choices and main features including modules, algebras, interpreter composition and the plan for future releases. Andy Scott also joins him to discuss integrations with iota, another open source library for fast coproduct types with a clean syntax.
You can follow Raúl @raulraja and Andy @andygscott and @47deg for more information.
For more videos from the Summit visit the Typelevel YouTube Channel.
Subscribe to our official YouTube channel for more content and to be updated when new videos are added.