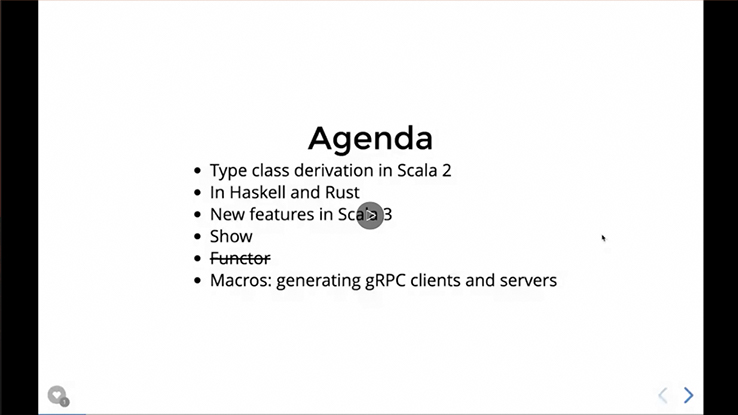 Type class derivation in Scala 3
In this presentation, Chris Birchall talks about the new Type class derivation feature in Scala 3.
This talk was given by Chris Birchall at the London Scala Users' Group's London Scala Talks.
Interested in more content like this? Subscribe to the 47 Degrees YouTube channel to be notified when new videos are added.