Tips and Techniques for using ScalaCheck
Senior Software Engineer, Noel Markham presented Practical ScalaCheck at the 2016 ScalaIO in Lyon, France.
Noel explains, "In this talk provide some techniques of how to get the best out of using Scalacheck, showing tips that might not be immediately apparent to a new or casual user. I explain when to use the Gen and Arbitrary classes, how awesome the new Cogen typeclass actually is, as well as some techniques for debugging and getting the most information out of ScalaCheck that you possibly can. I spend some time talking about how using Scalacheck influences the way you design your code and finish by showing a great way to cut your boilerplate to the very minimum, leaving you to concentrate on the more interesting stuff."
You can view the slides from the presentation here: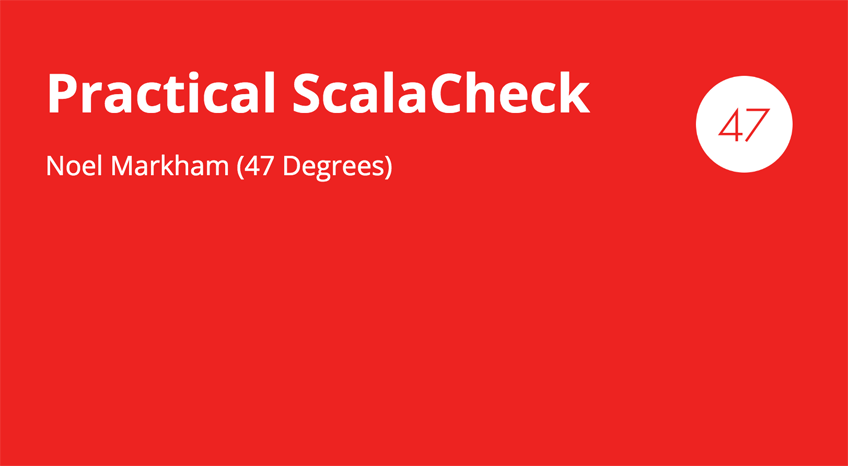 See more presentation slides from the 47 Degrees team and follow us @47deg with questions or to join in on the conversation.
If you would like to know more, or need assistance from our team of advanced engineers, get started with a consultation: