Class up your config
Configuring production applications is a conceptually simple task that sometimes winds up being a lot of work. It shouldn't be this way.
Case classy is a small library that makes part of this process easier. Case classy makes loading and decoding configuration data—usually strings—much easier. It prevents all-or-nothing runtime errors and instead provides a rich and comprehensive error data type for when this process goes wrong.
In this talk we will introduce Case Classy, showing how to use it and its benefits over other configuration libraries. We will dive into the functional programming foundations and how this enables us to assemble and combine decoders so that errors accumulate. And we will look at how Shapeless and generic programming can automatically assemble decoders for us and save us from an abyss of boilerplate.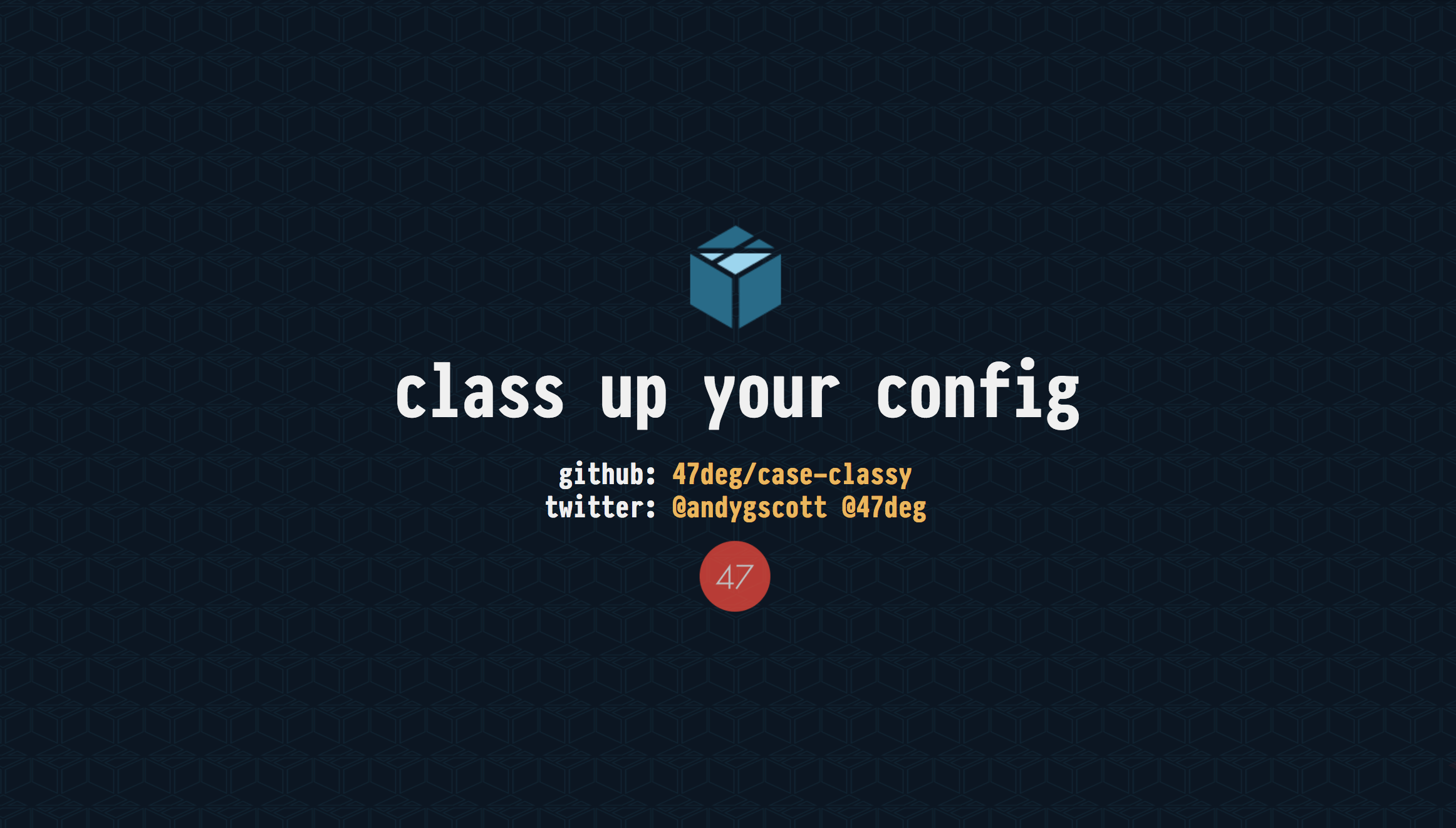 See more presentation slides from the 47 Degrees team and follow us @47deg with questions or to join in on the conversation.
If you would like to know more, or need assistance from our team of advanced engineers, get started with a consultation.