What is Kotlin?
Kotlin is a statically-typed, open source programming language on the JVM used for building modern multi-platform applications developed by JetBrains.
47 Degrees provides
Why use Kotlin?
Kotlin has quickly become a major player in the Functional Programming arena for its streamlined features, ease of compatibility and versatility, as well as official support by Google for Android development. Here are just a few reasons why Kotlin is winning over developers and businesses alike:
Concise

Simple and concise code with less boilerplate. Write safe, reliable code easily so you can focus your attention on what matters.

Interoperability

Full interoperability with both Java and Android meaning you can use any libraries on the JVM.

Safe

Null safety features mean your code won't compile until it's fit for compiling.

Multi-faceted

Kotlin integrates with a long stream of existing tools including, easily build from the command line, or from any Java IDE.
Kotlin is a relatively new language but is already proving it's worth its weight in gold.
Open Source Projects in Kotlin: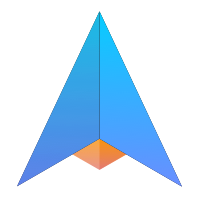 Arrow
47 Degrees is also a sponsored contributor and maintainer of Arrow, an open source library serving as a functional companion to Kotlin's standard library.
In an attempt to make the library, as well as the concepts, easier to understand, our team also produces and hosts a weekly web series entitled, Functional Programming in Kotlin with Arrow.